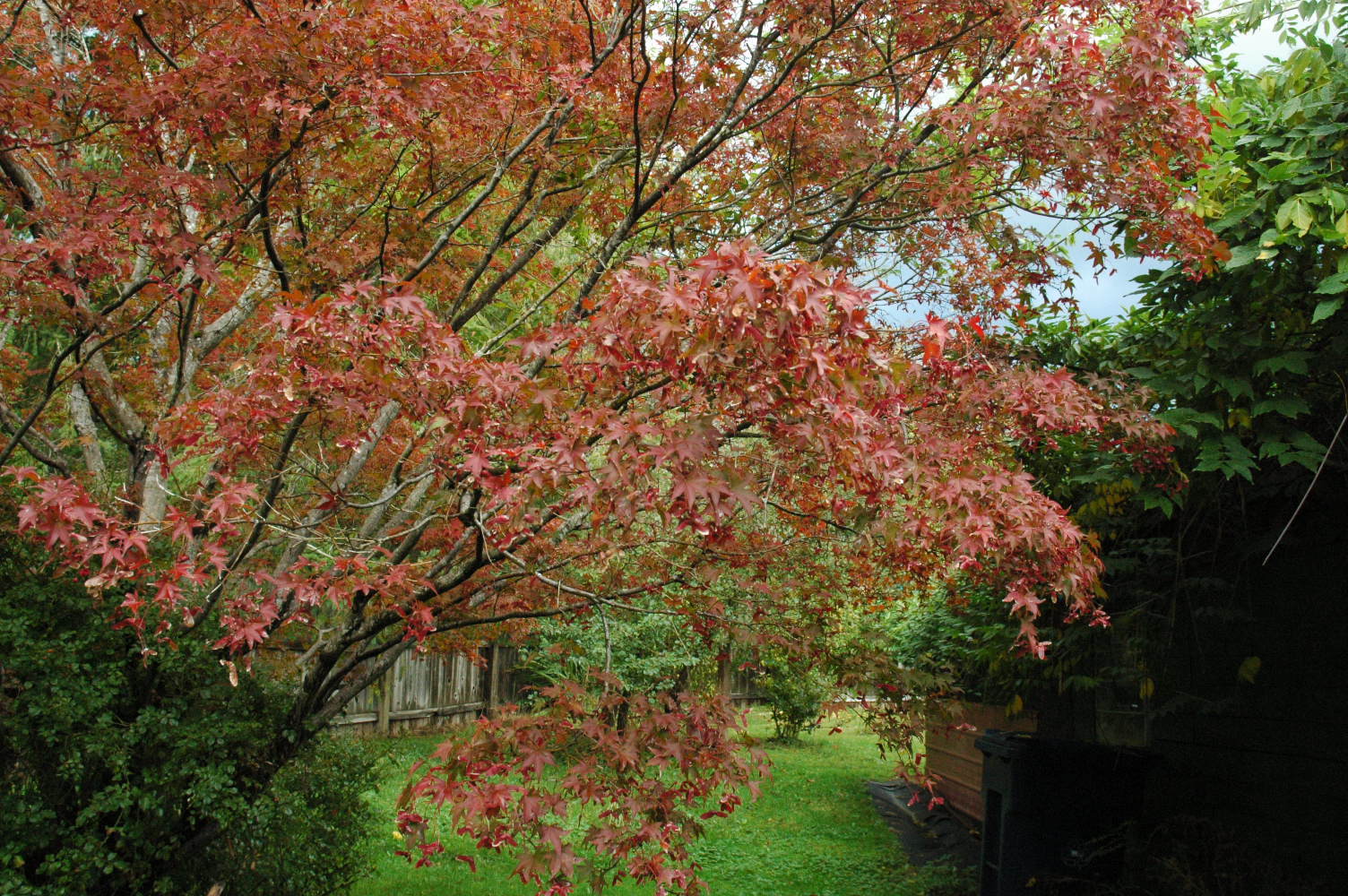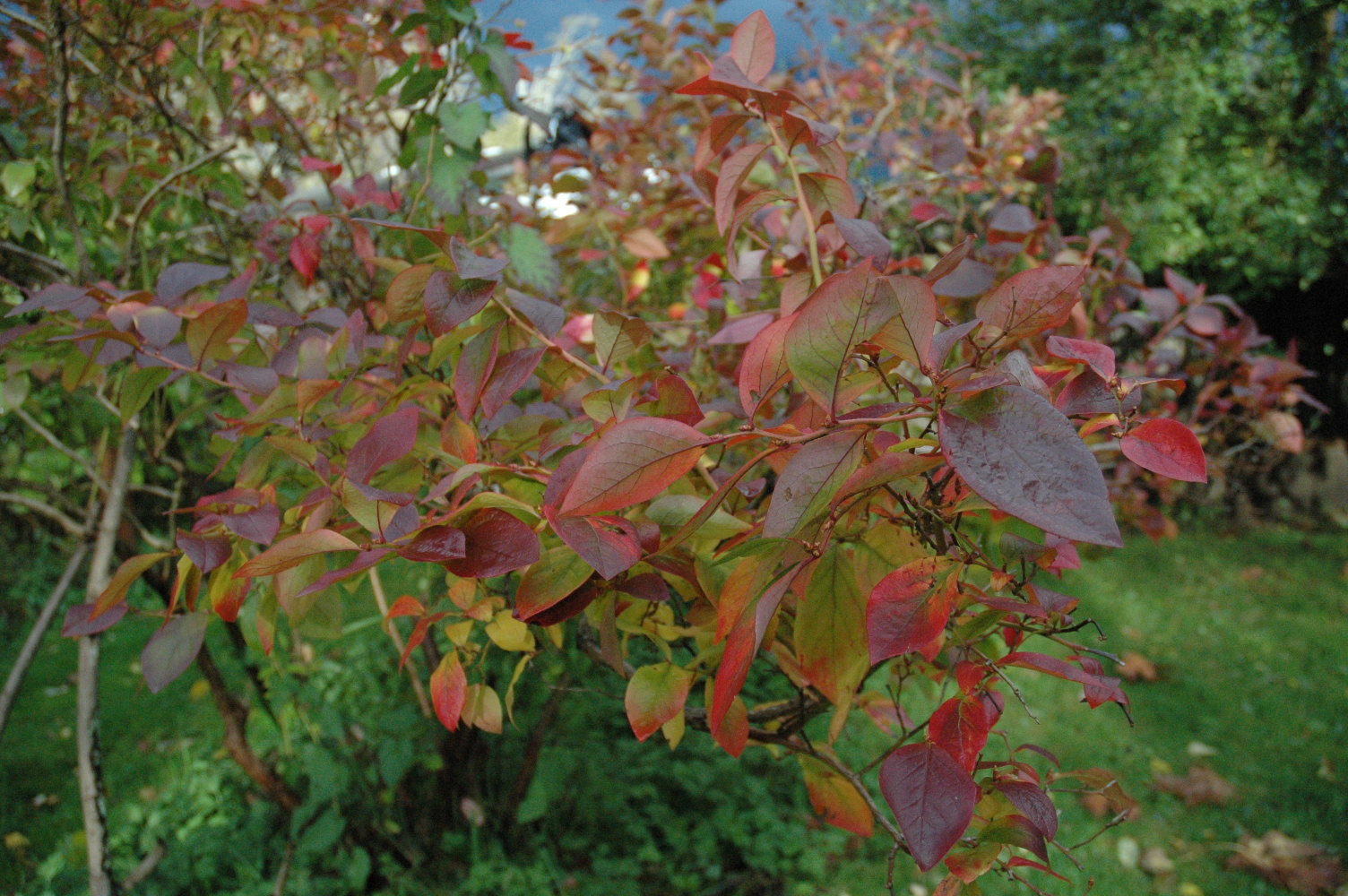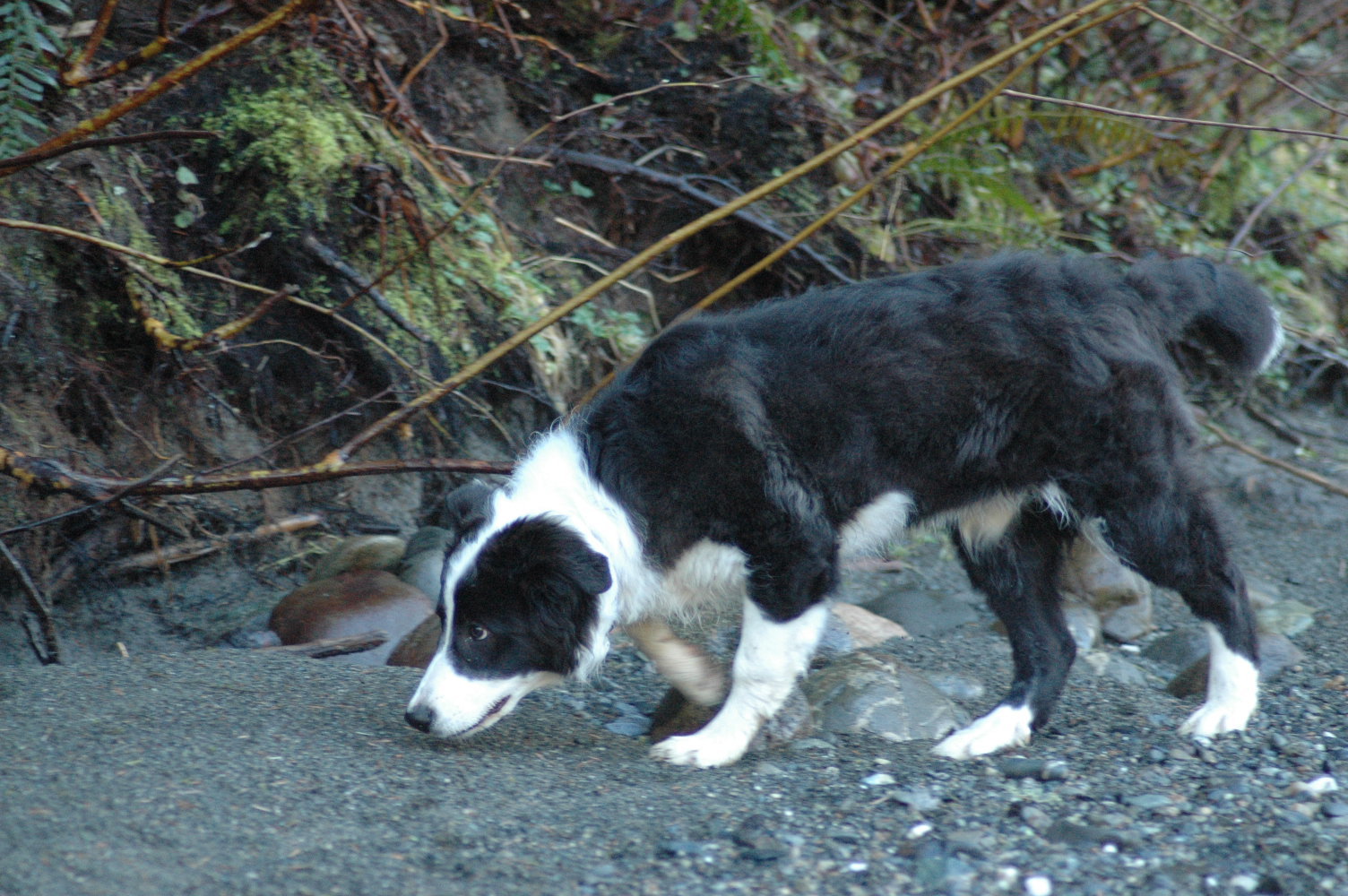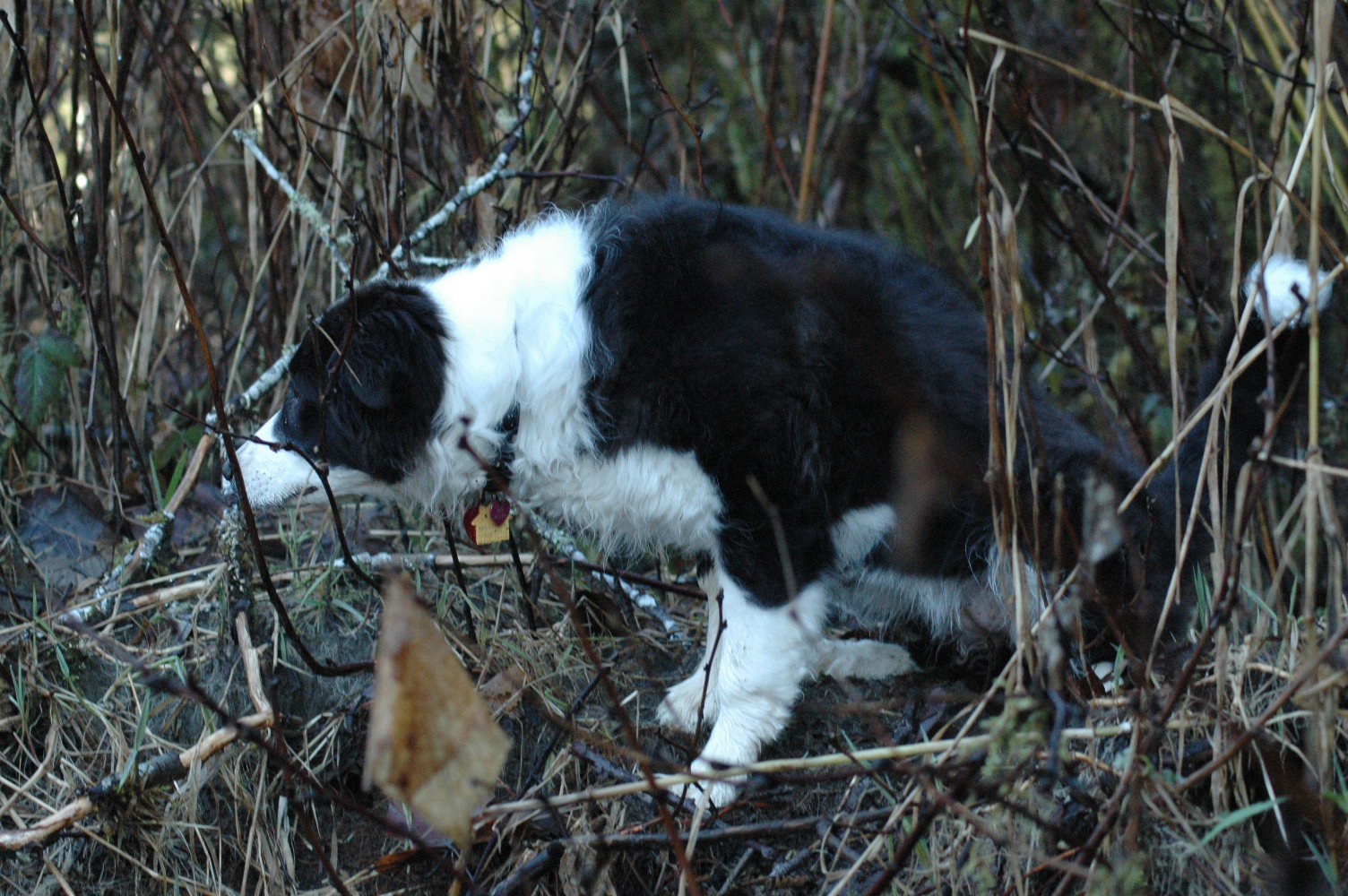 The weather is moderating in February, some.  There are days of morning  fog sunny afternoons.  Daddy says to get in the car and we'll go exploring a little.

    The first area we went to in mid Feb. was Olney creek, up in the Sultan Basin. 

    I had not been around creeks or rivers so this was my first exposure.  I wasn't all impressed with the water but things had been there.  I could smell thm.  People of course, but other animals too.

We explored a logging road and came across this doe.  She was curious about us but I had never seen one before so I was very cautious.  Sort of afraid but brave enough watch her for some time.  She seemed to be grazing on who knows what but soon sauntered off into the under brush.

    I too, sauntered off into the bushes

in search of smaller animals.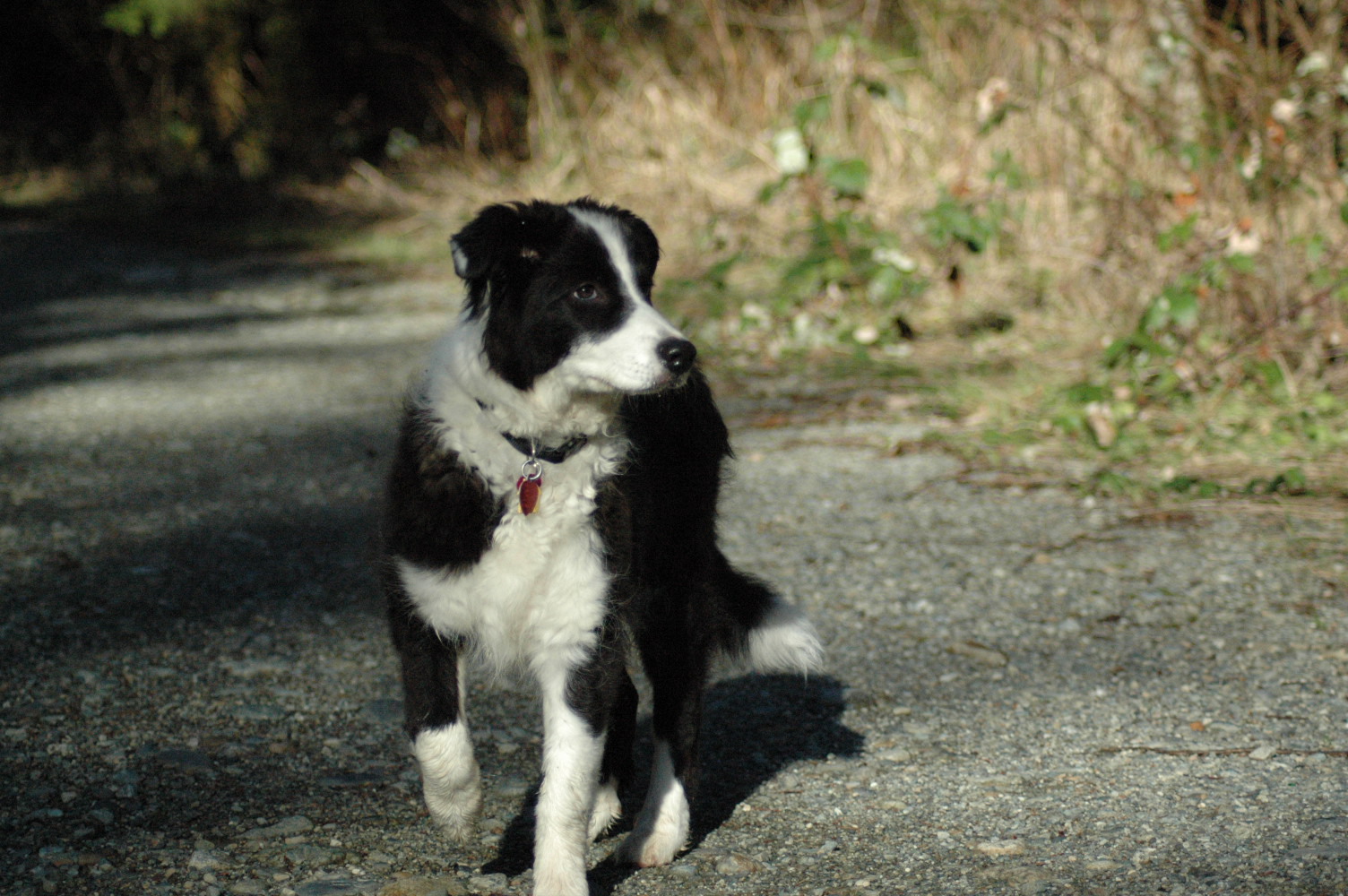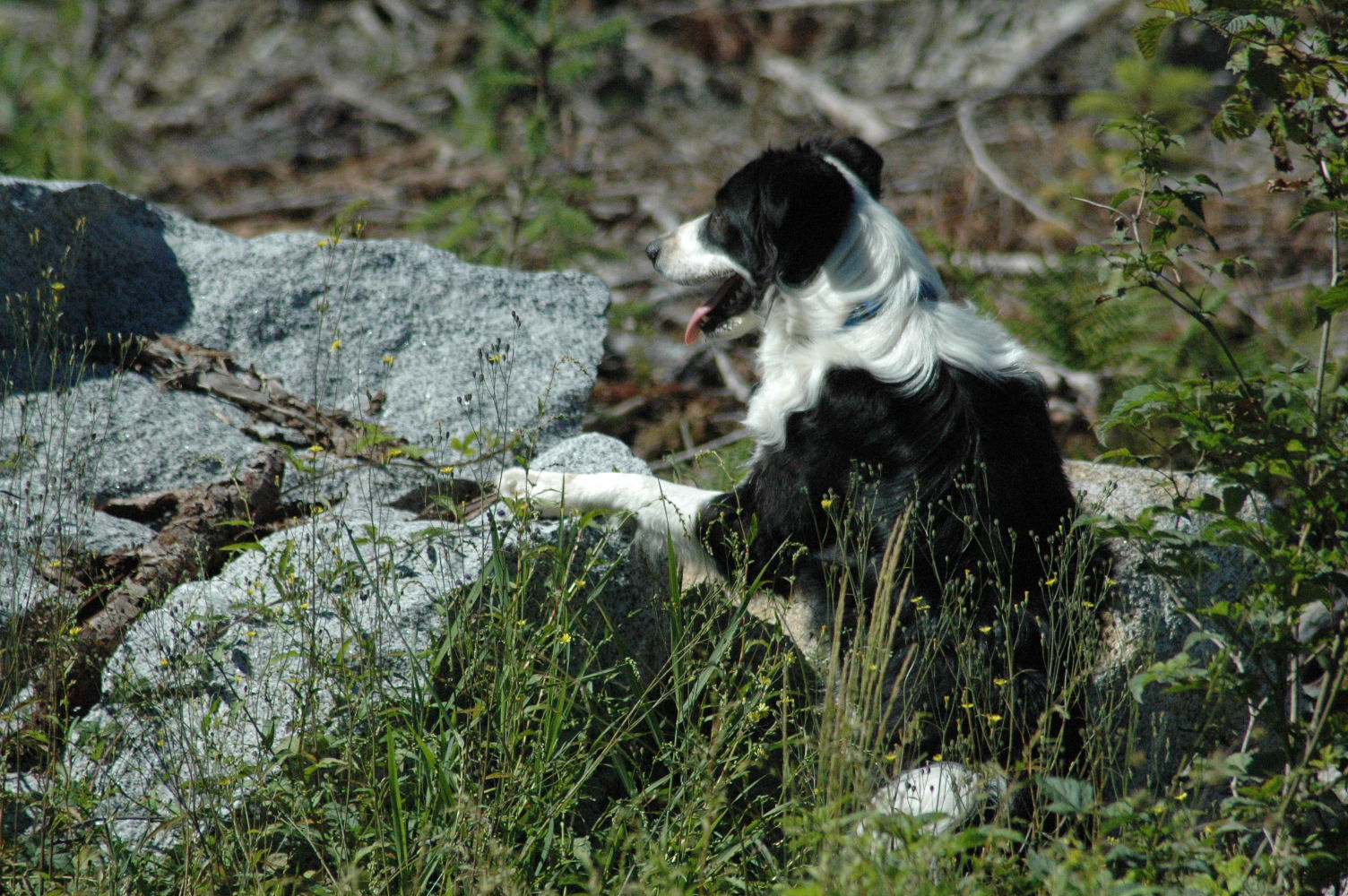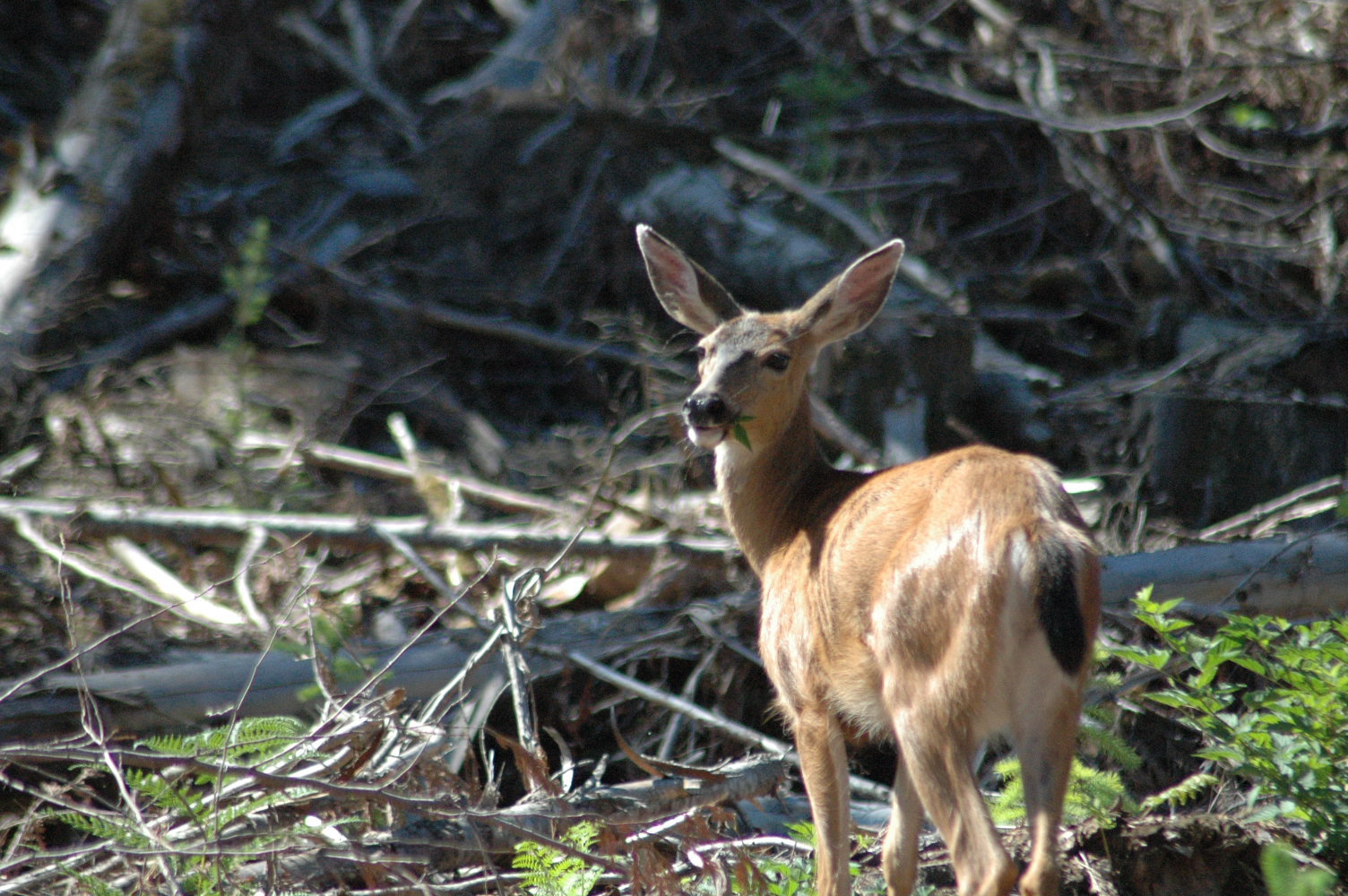 We took a hike up an unimproved

trail, where it lead we didn't know and
since it was a pretty hot day we
returned to the car and headed home.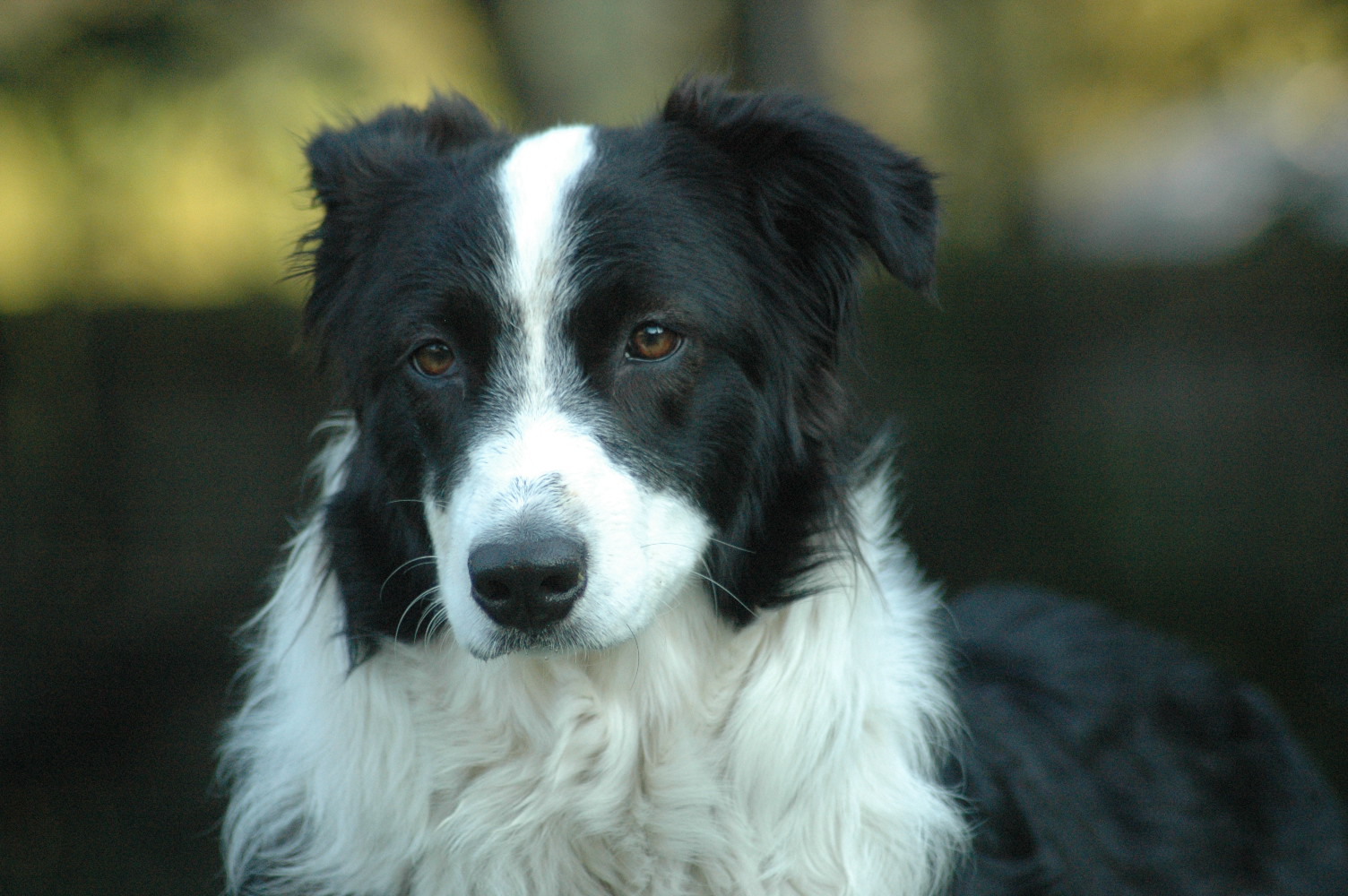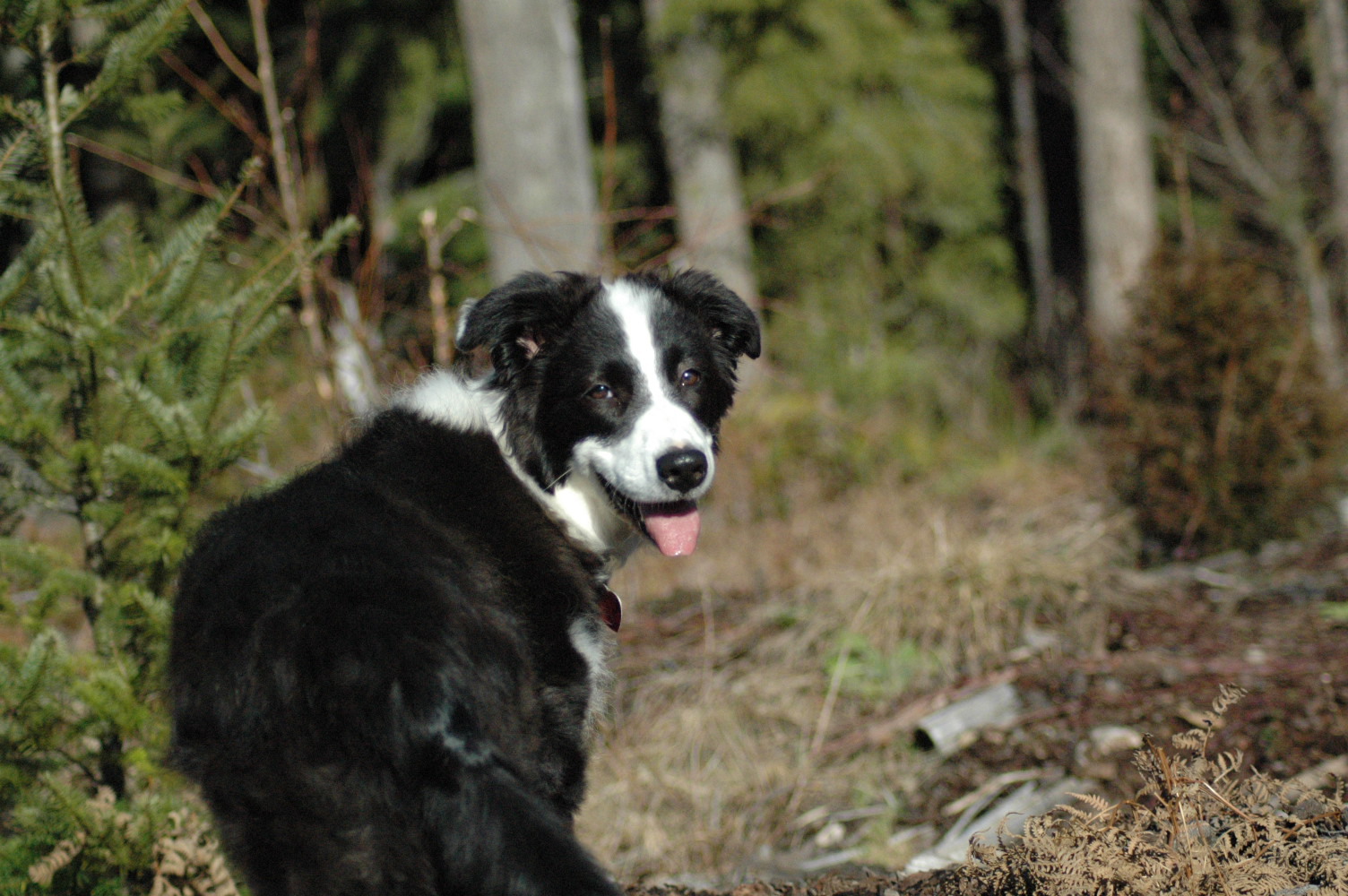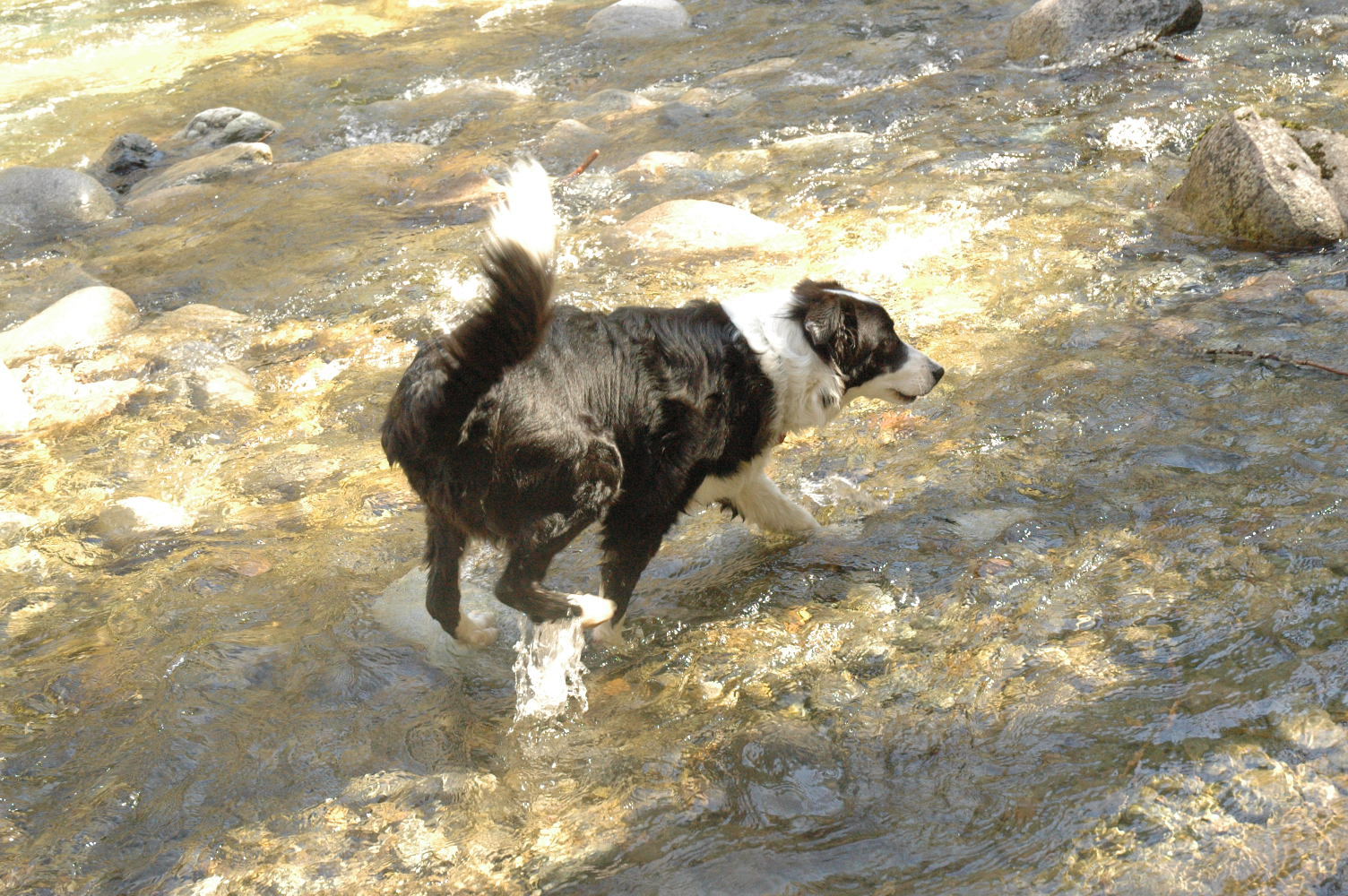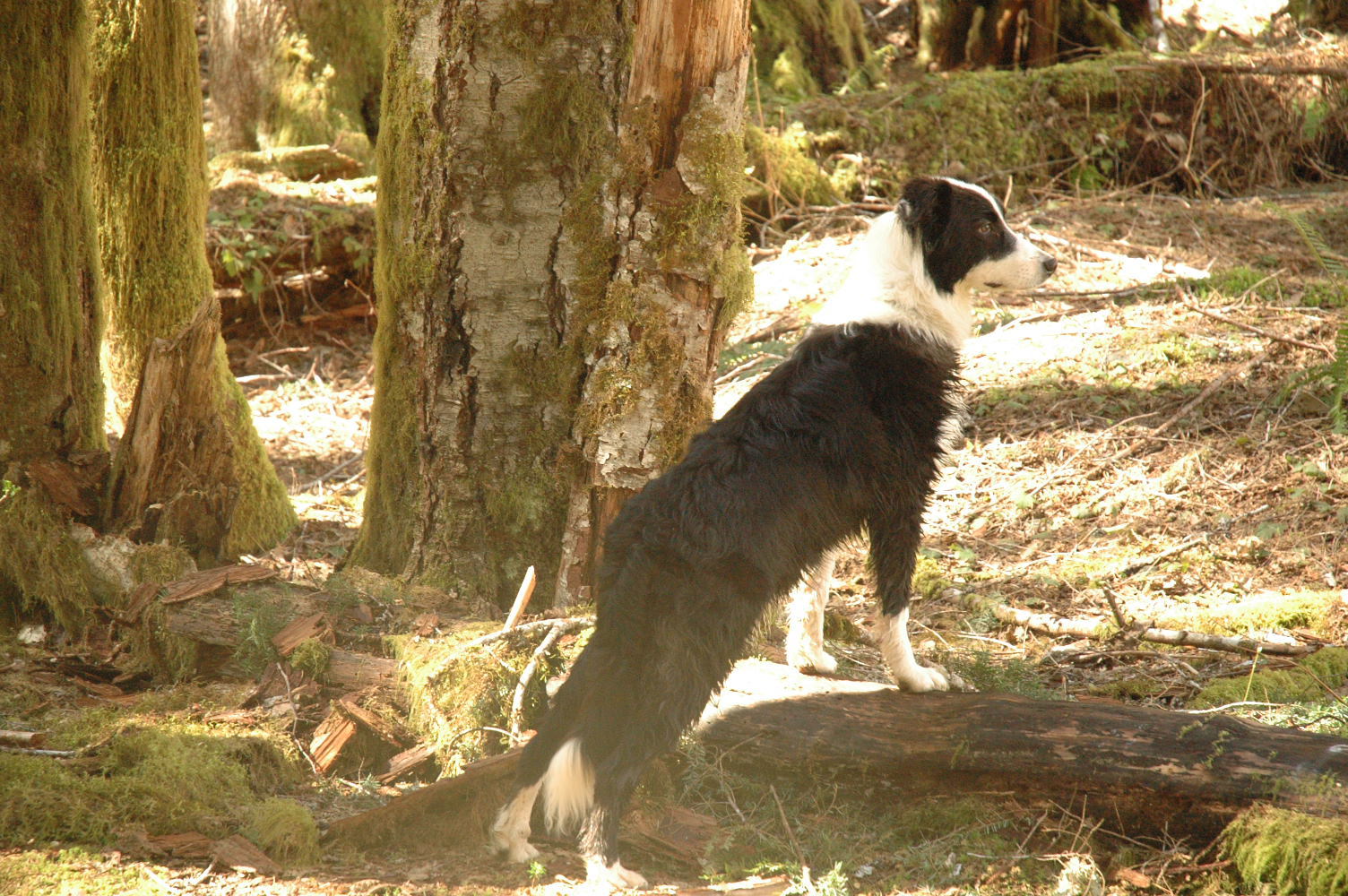 Beckler River in late Spring      

                      2016

In May we took a little jaunt up to an area called Beckler River.  Just an afternoon break to feel the wind and cool waters of the melting snow not far away.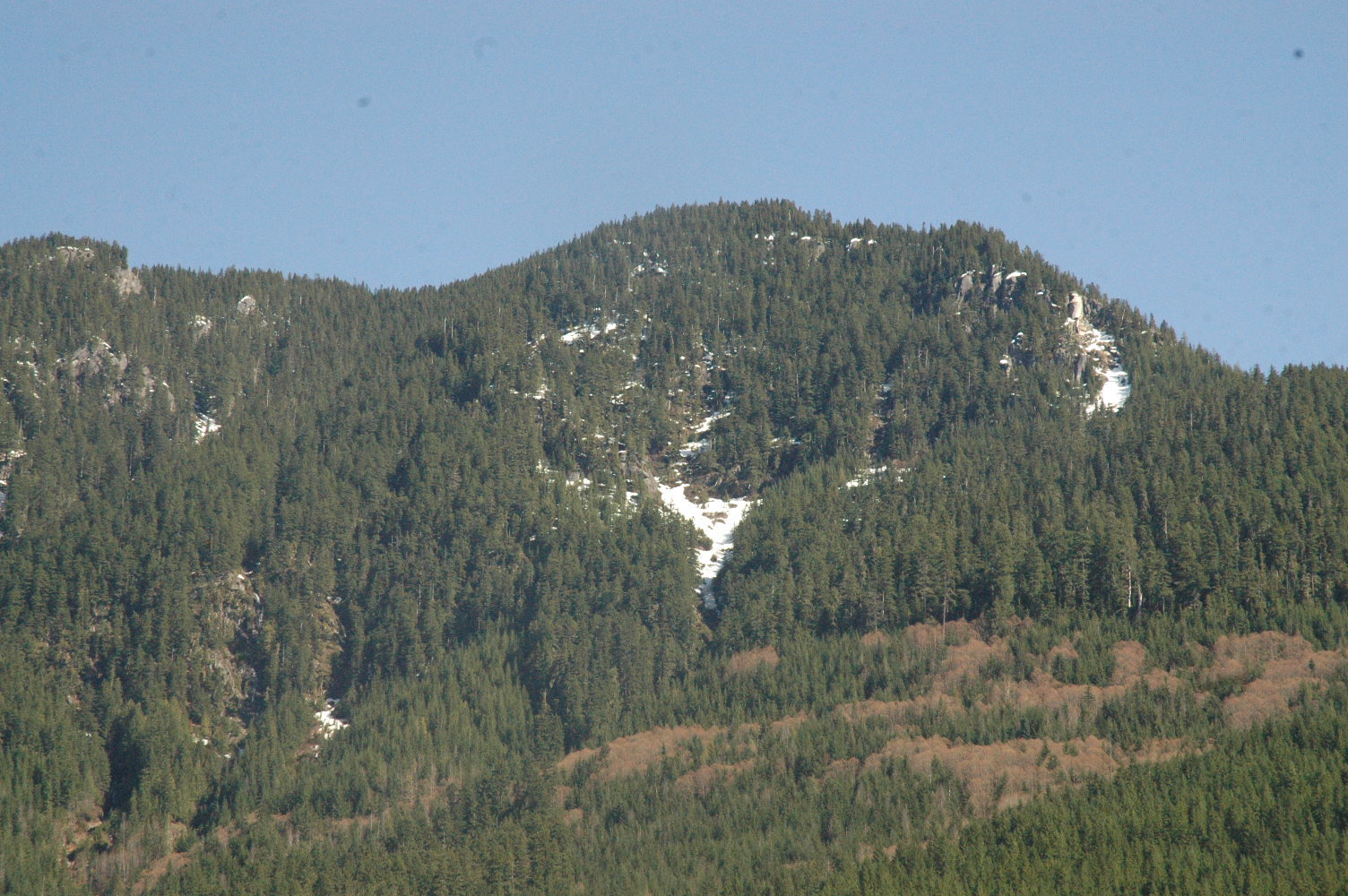 Better yet, laying in the hammock, listening to the leaves overhead rustle in the breeze

Summer is here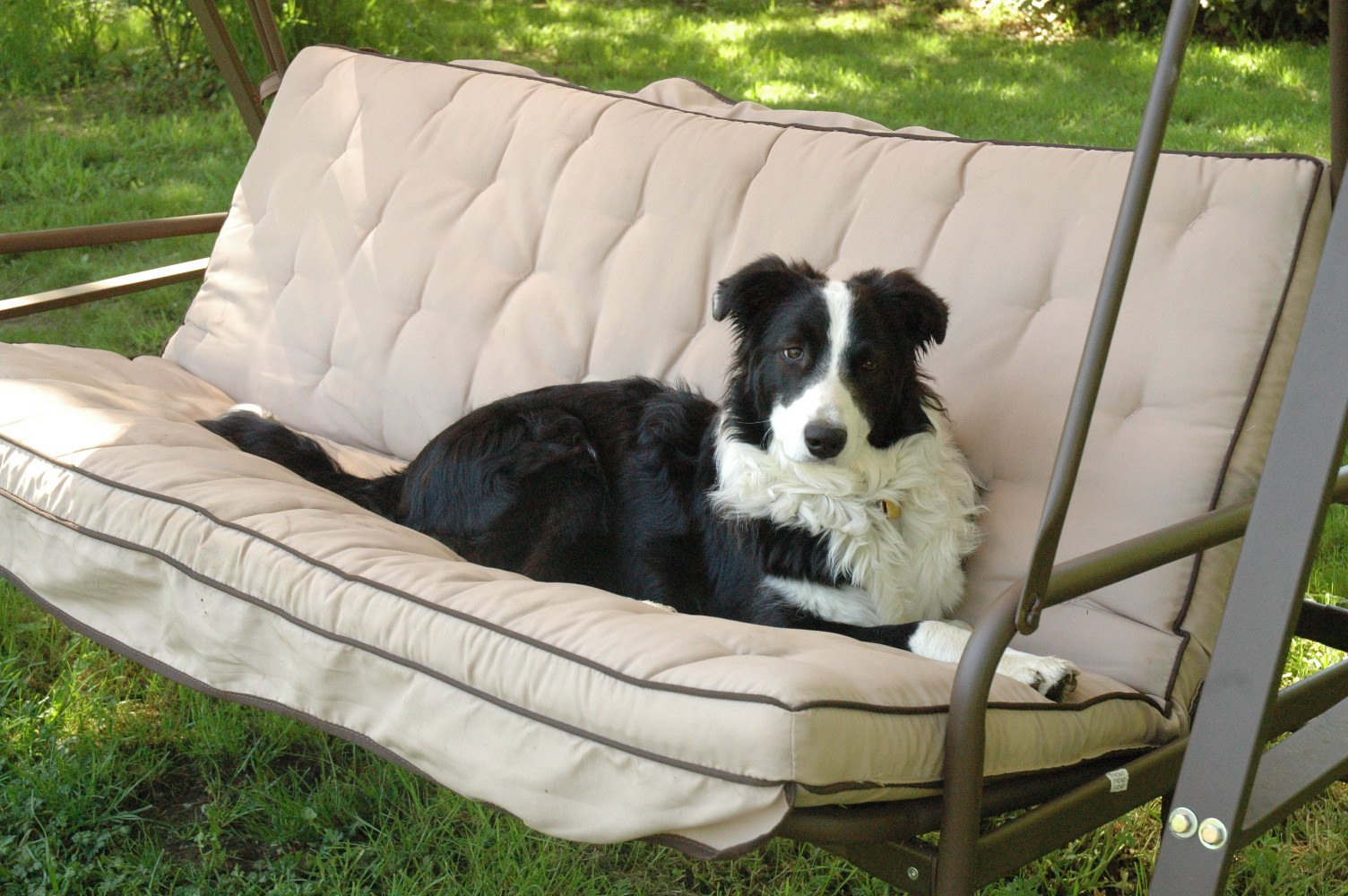 Warm weather, getting the pool filled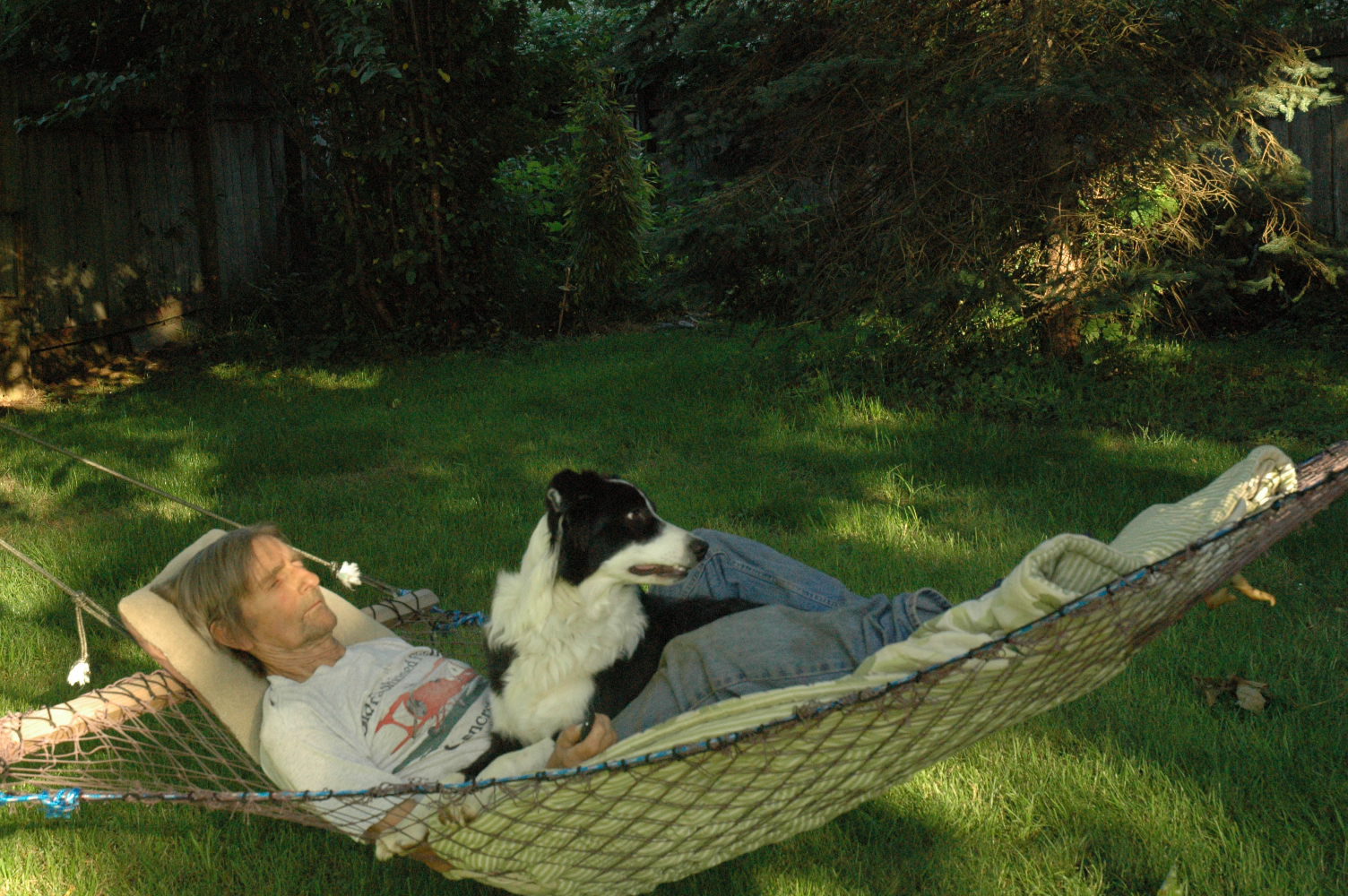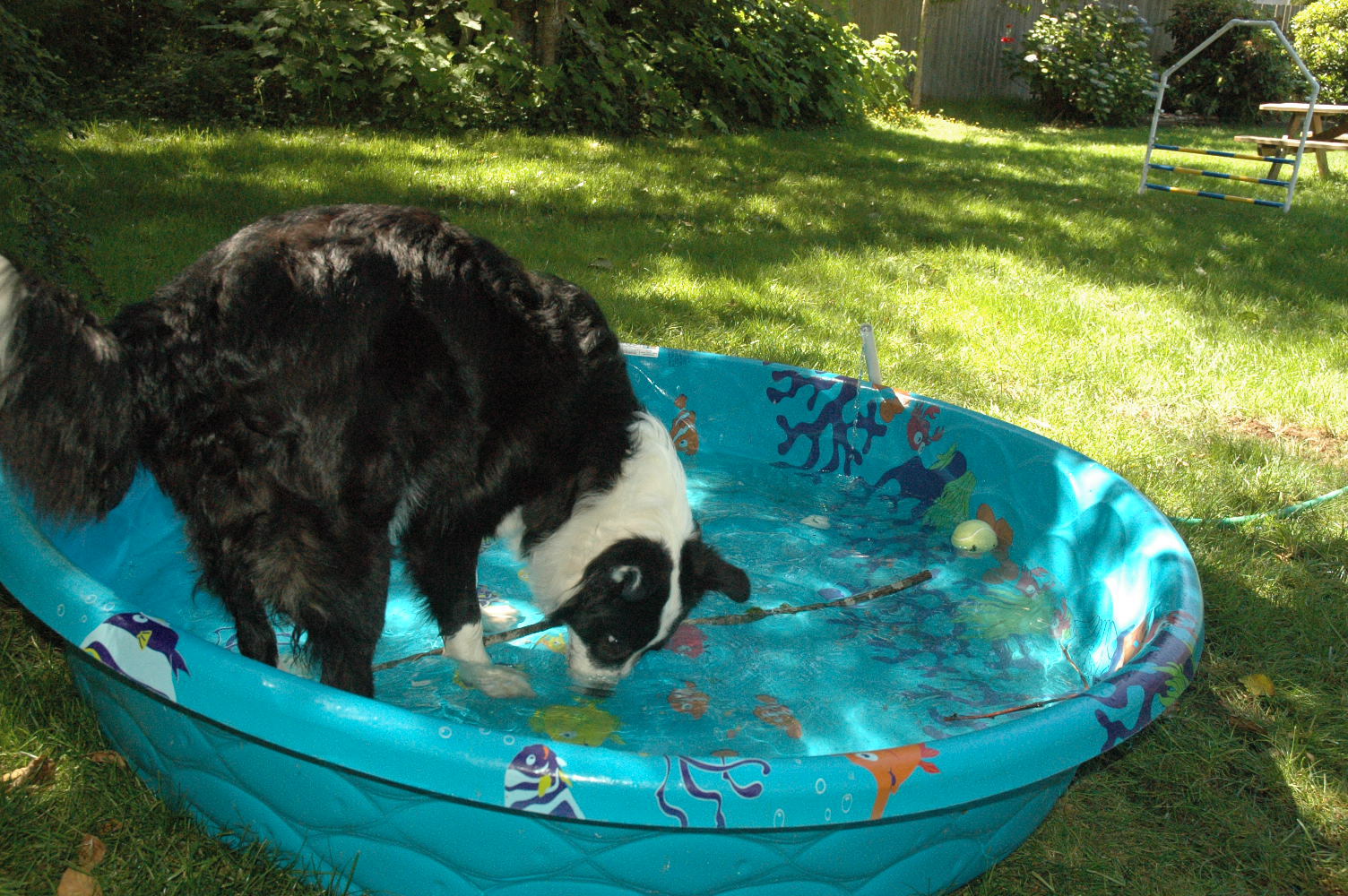 Laying in the Lawn swing, dozing off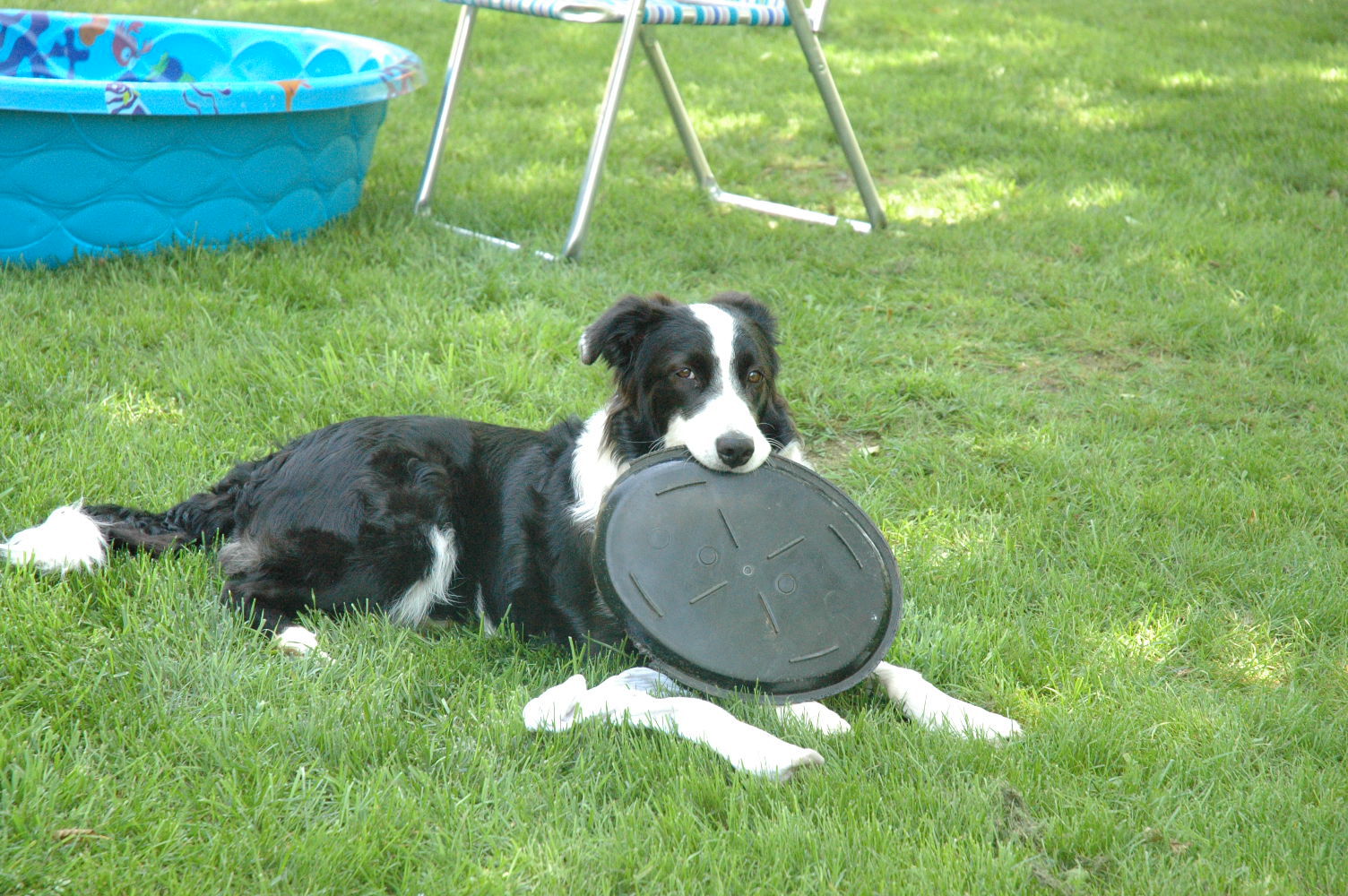 Chasing​

the frisbee

or a plastic

dish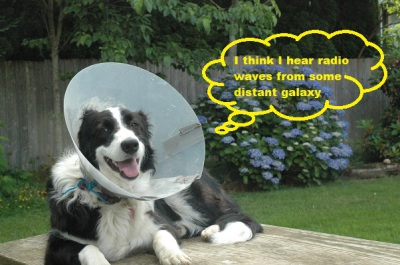 And getting spayed.  I thought we we

​

re just going to the store !
Well, I forgive Daddy but it is for the best I suppose. 
Back to practice.  Eye the approach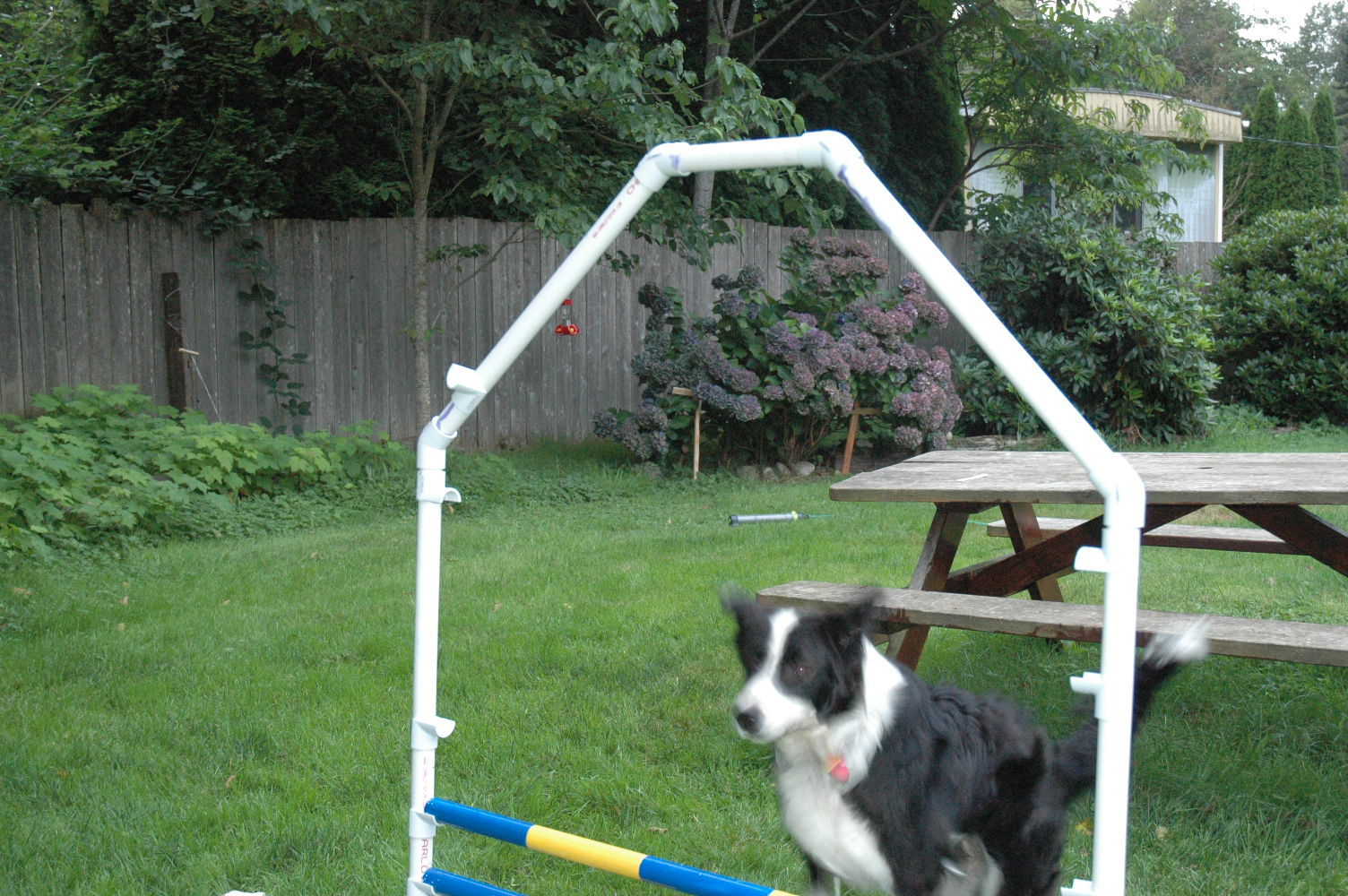 Front legs tucked, strong push off.
Stretch my body, eye the landing spot.
Bring the back legs up, extend the front legs and perfect, over I go !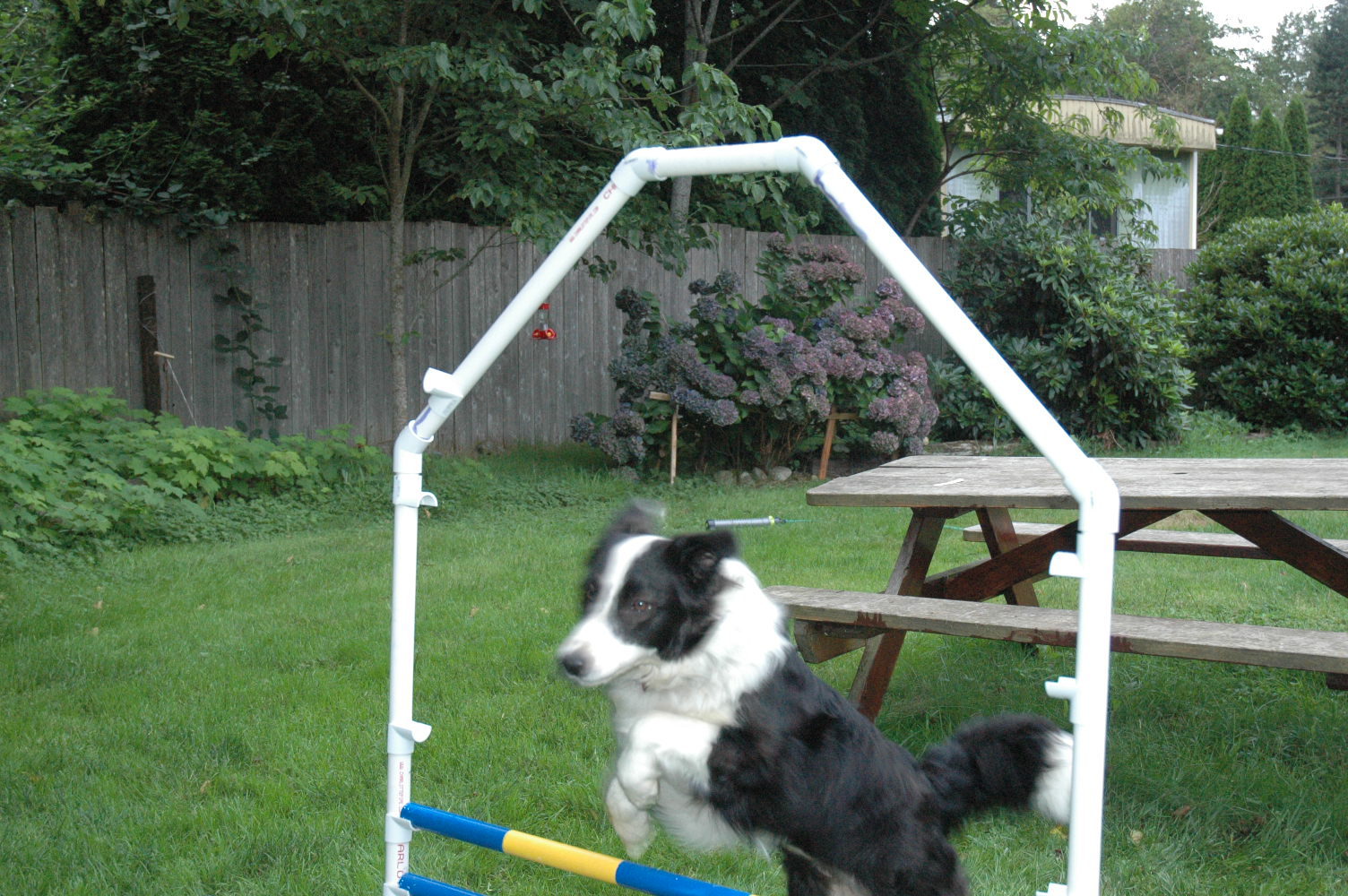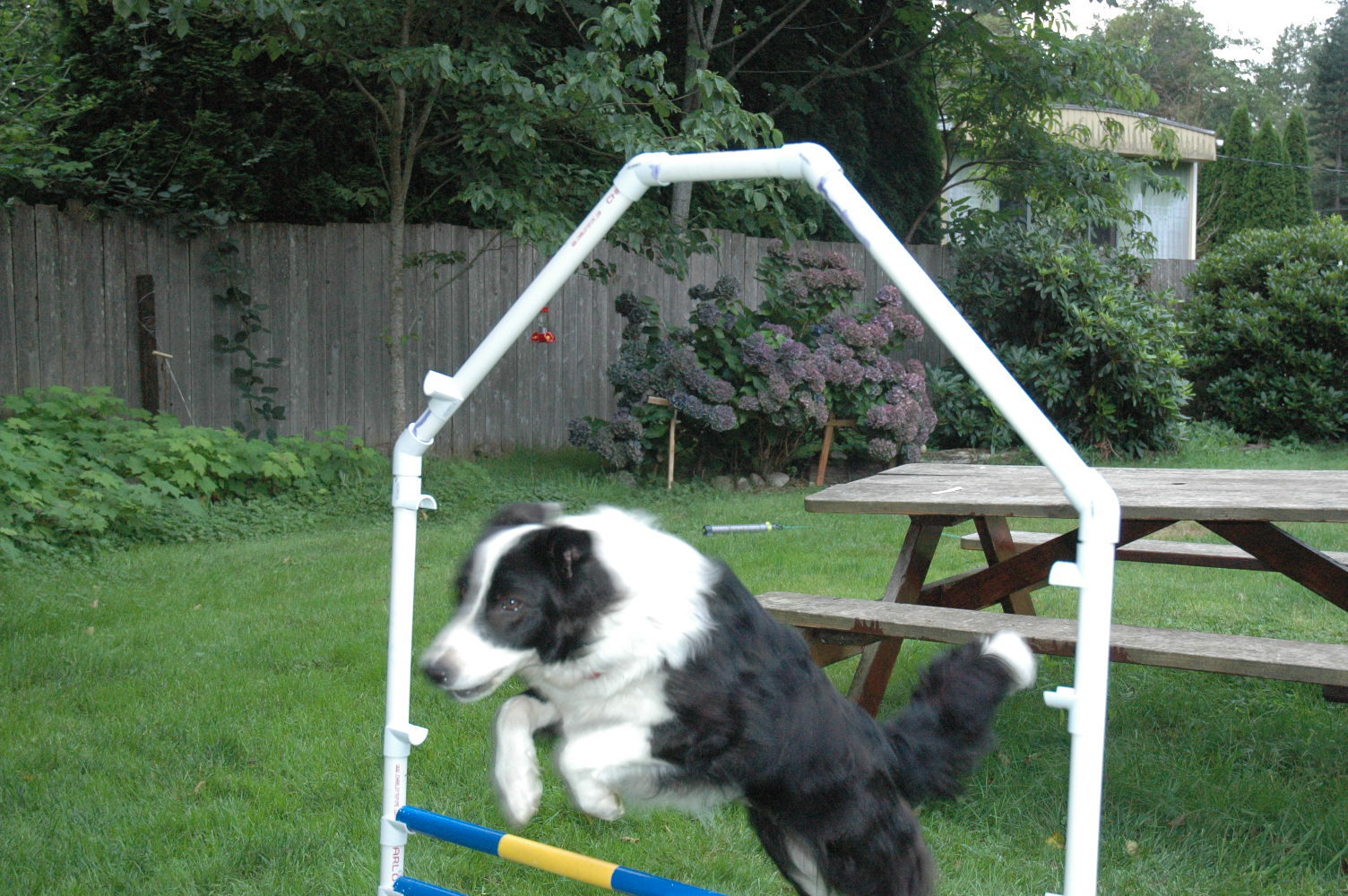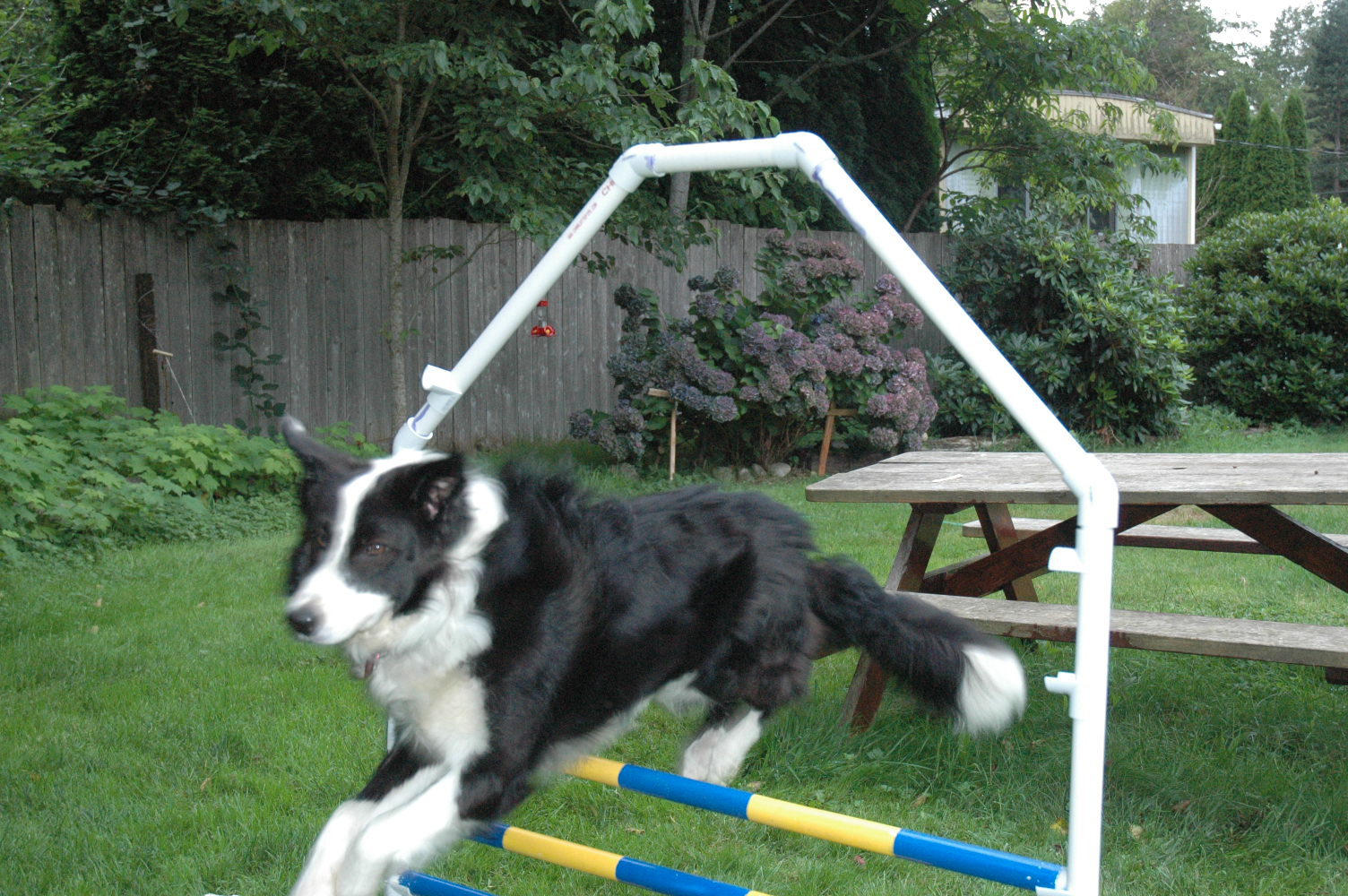 Vacation 2016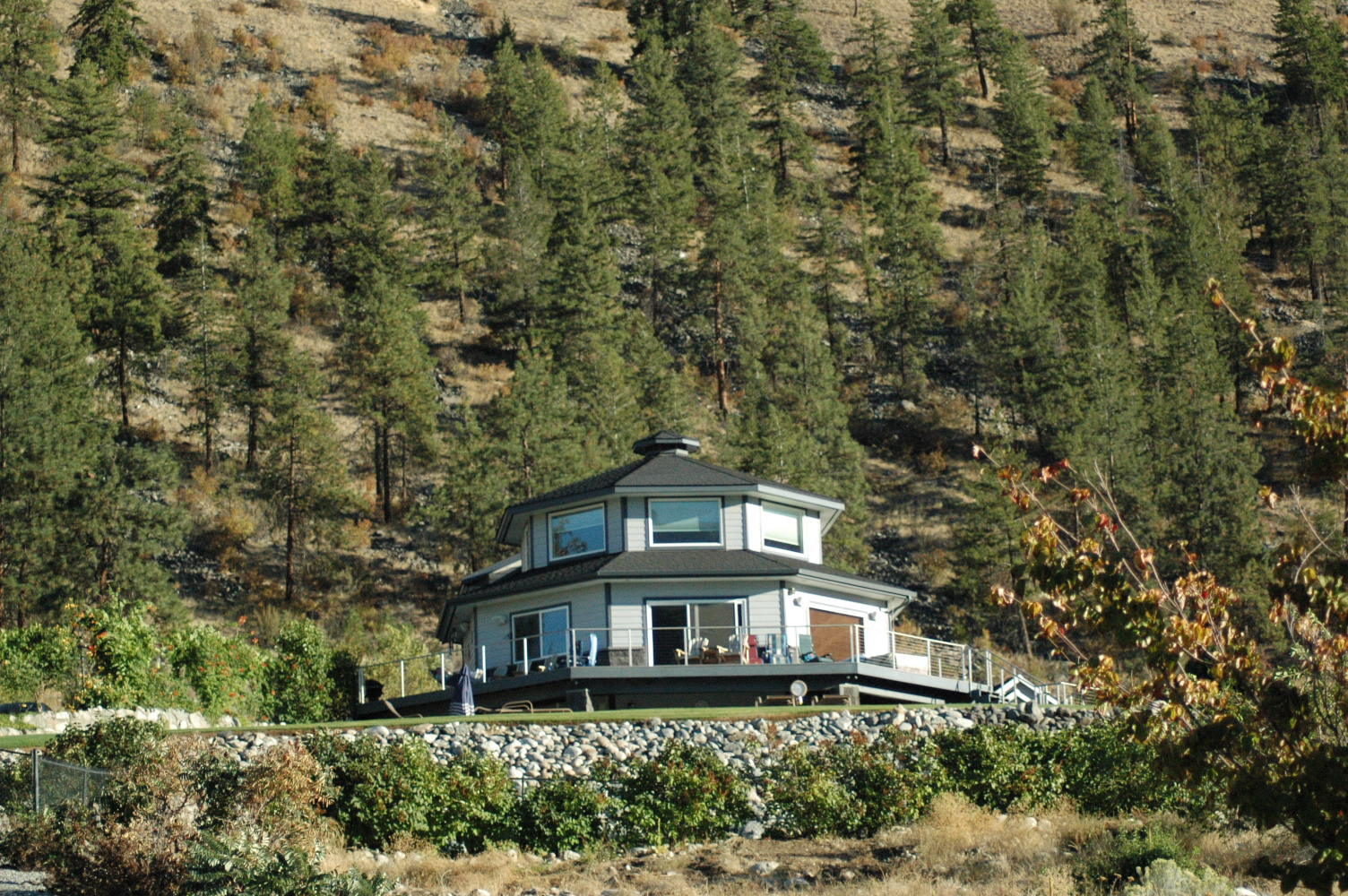 Saturday morning, Sept. 10th, Daddy threw a bunch of camping gear in the car and we headed for Eastern Washington where our family had rented a vacation home just north of Orondo.  

I ride in a kennel Daddy has in the car 

for my safety.  It is comfortable with 

blankets and water.  Daddy stops about each

hour and a half to let me out and stretch

my legs and go do private business if I 
have to.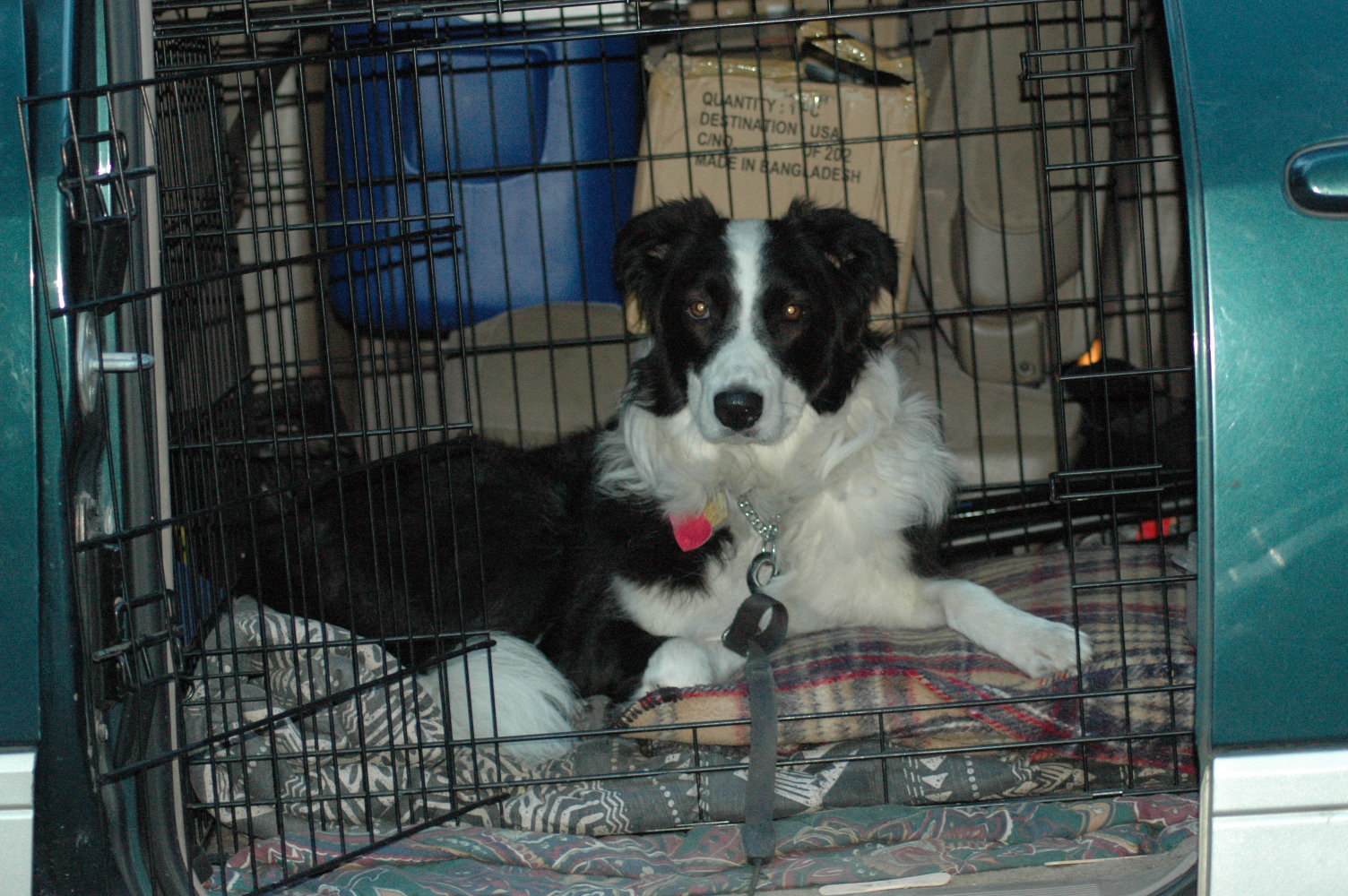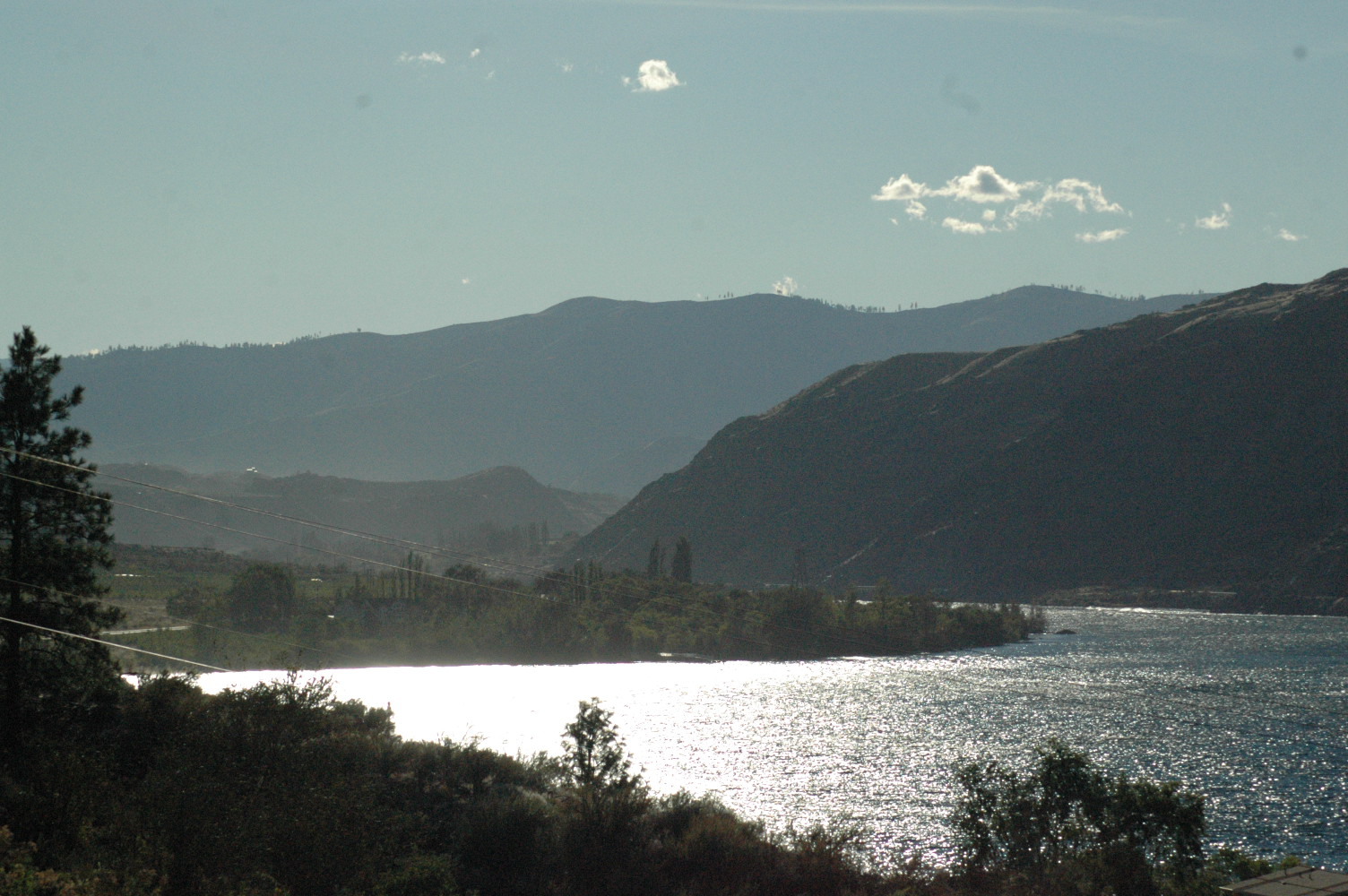 We met the family in
the afternoon.  There were
10 family members and a
couple of friends.  They
have a ski boat but not
much skiing went on due
to rough water.  We only
stayed for a few minutes
because the home  has a rule "No Dogs allowed" period.  
    Daddy and I continued up the road another ten minutes to the Beebe Bridge campground.  That is where Daddy and I would sleep and hang out now and then.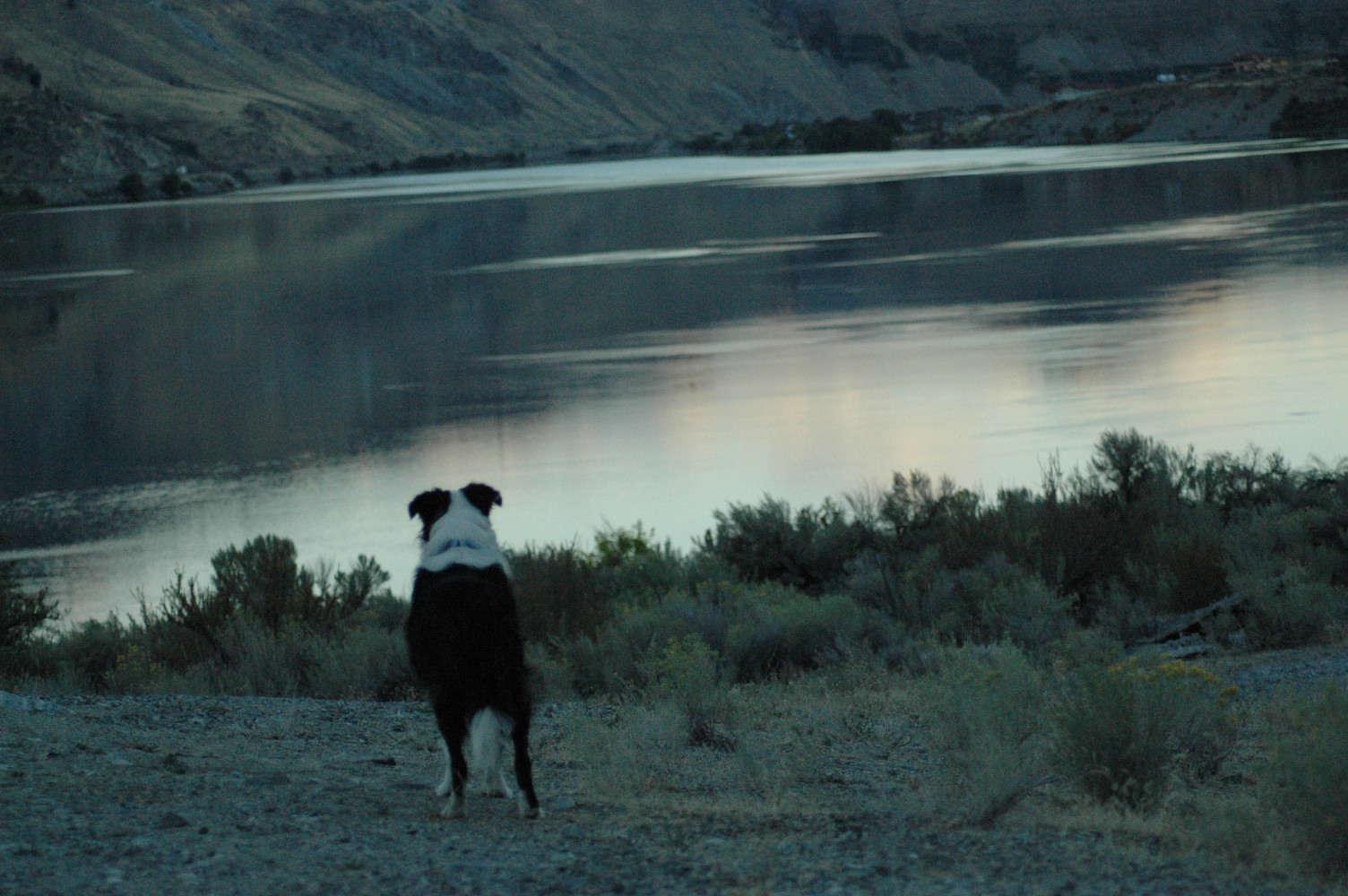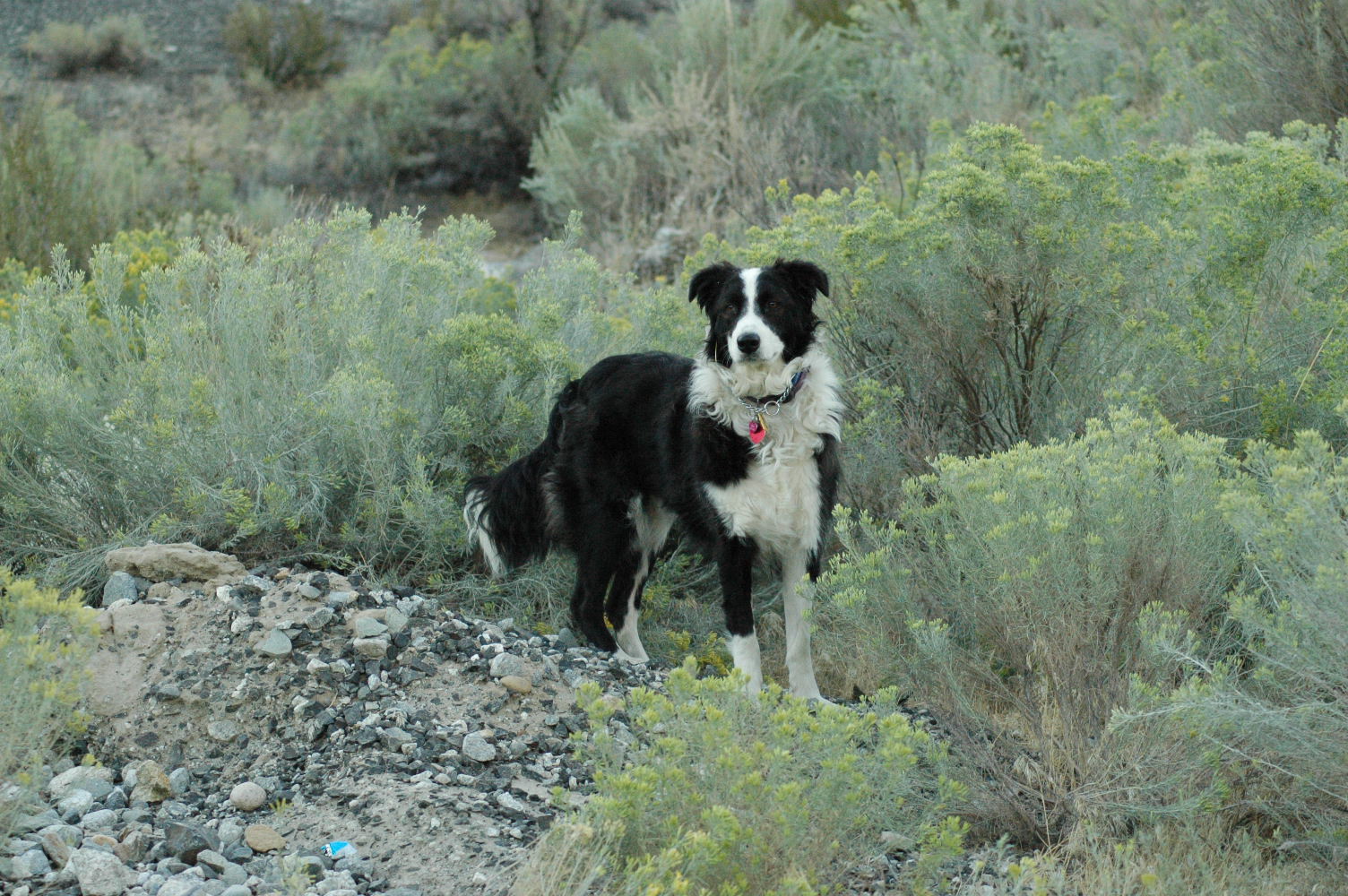 Just about everywhere we went I had to be in
                                                              the car or 
on a leash which was a 
bummer but
                                                              Daddy did find a place just across the road that
was isolated with lots of room to run around and
                                                              enjoy the view of the Columbia river.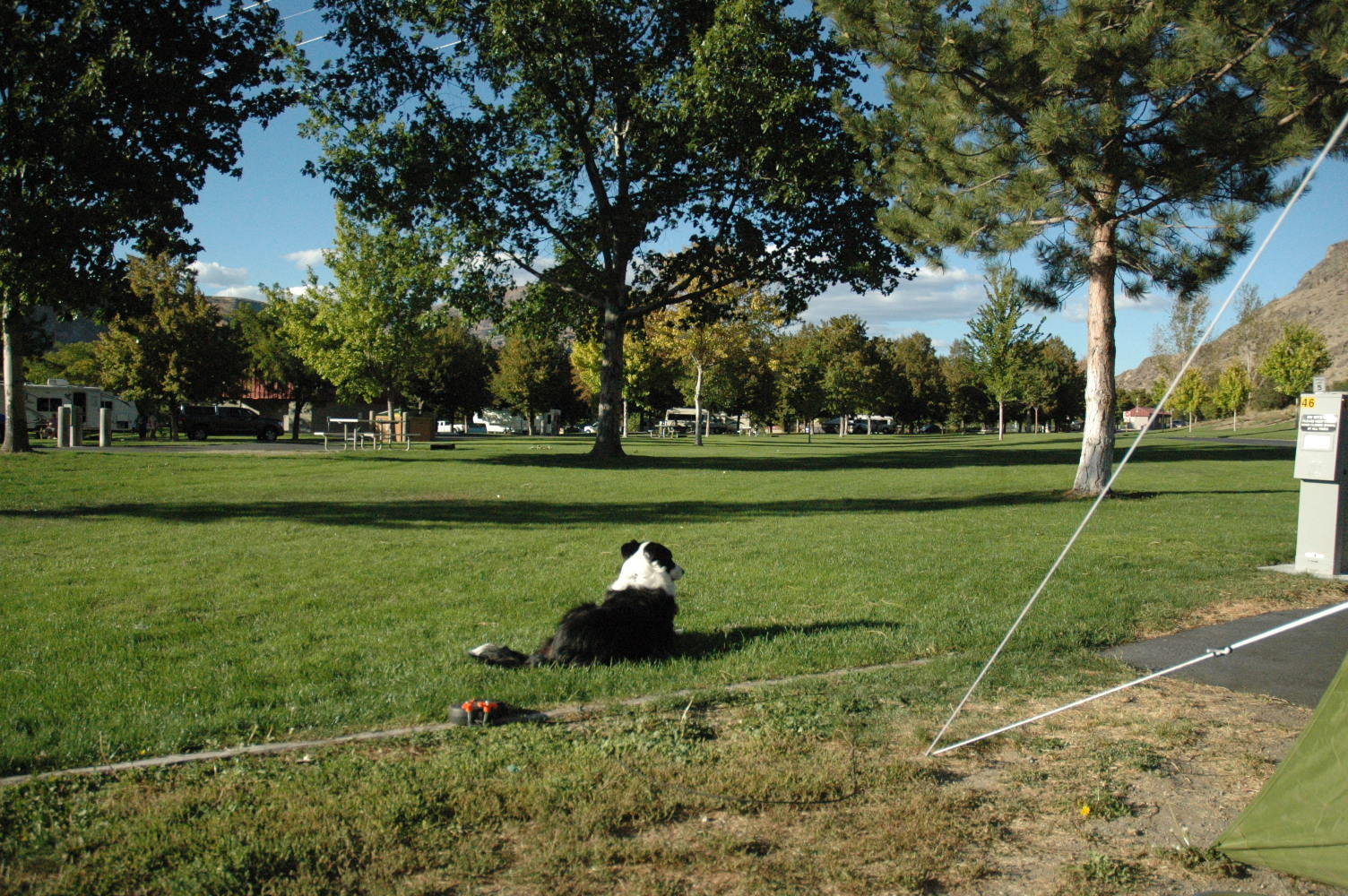 The first night Daddy had dinner with the family while I waited in the car, sleeping.  The same thing Sunday morning for breakfast.  In fact all the dinners and breakfast's were that way.  Each time Daddy had a meal with the family we stopped at "our" spot so I could run around.  Being at the campground wasn't that bad either (being on a leash).  I watched a lot of going's on that I found interesting.  Of course bed time was great,

                                                            sleeping with Daddy on that big air

                                                            mattress he has.  We snoozed right on

                                                            through the night everytime.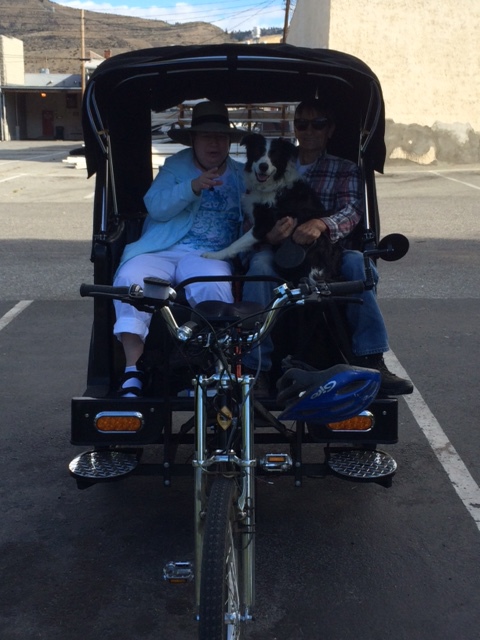 Roger, Daddy's brother, has an electric motor assisted rickwhaw.  Daddy, can't  walk very far these days due to bad knee's, and his oldest sister and me, rode as passengers on two different outings.  The first one was on Sunday, a five mile ride around the Chelan area with four other members of our group on bicycles.  On that trip I rode for about five minutes before I wanted off to run with the group.  Daddy shortend up the leash to keep me from getting ahead of the rickshaw and run over and at first we went sort of slow so I could get used to the idea but as the speed increased I started to gallop reaching speeds of 12 - 15 mph.  I was unschooled about light poles and just about strangled myself before Roger could stop the rig when I went on the wrong side of of one of those poles.  I ran about 3 of the 5 miles on that trip,


The second mishap was on a ten mile ride around the river in Wenatchee. I jumped off Daddy's lap onto the ground while we were underway and did a crunching double somersault.  I learned from those two mistakes and from then on everything went well.  I ran about 7 of those 10 miles sometimes pulling the rickshaw like a dog sled, Roger said.  Maybe I can join a dog sled team.  Ha, not really.  Believe me, I was dog tired when we got back to the car,  Get it?  Dog tired?  Sorry. 

Not really, snicker, snicker.
​​That was on Sunday and Tuesday.  Monday afternoon five of us, me included of course, took the boat and went for a nice ride up towards Wapato point then across the lake and followed the West shore back to Chelan.  It was the first time I had ever been on a boat.  I found it sort of exciting.  I had my front paws on the gunnel a good share of the time and other times I sat next to Daddy for reassurance that we were not
going swimming.  I will tell you tho', I could not wait to get back on the dock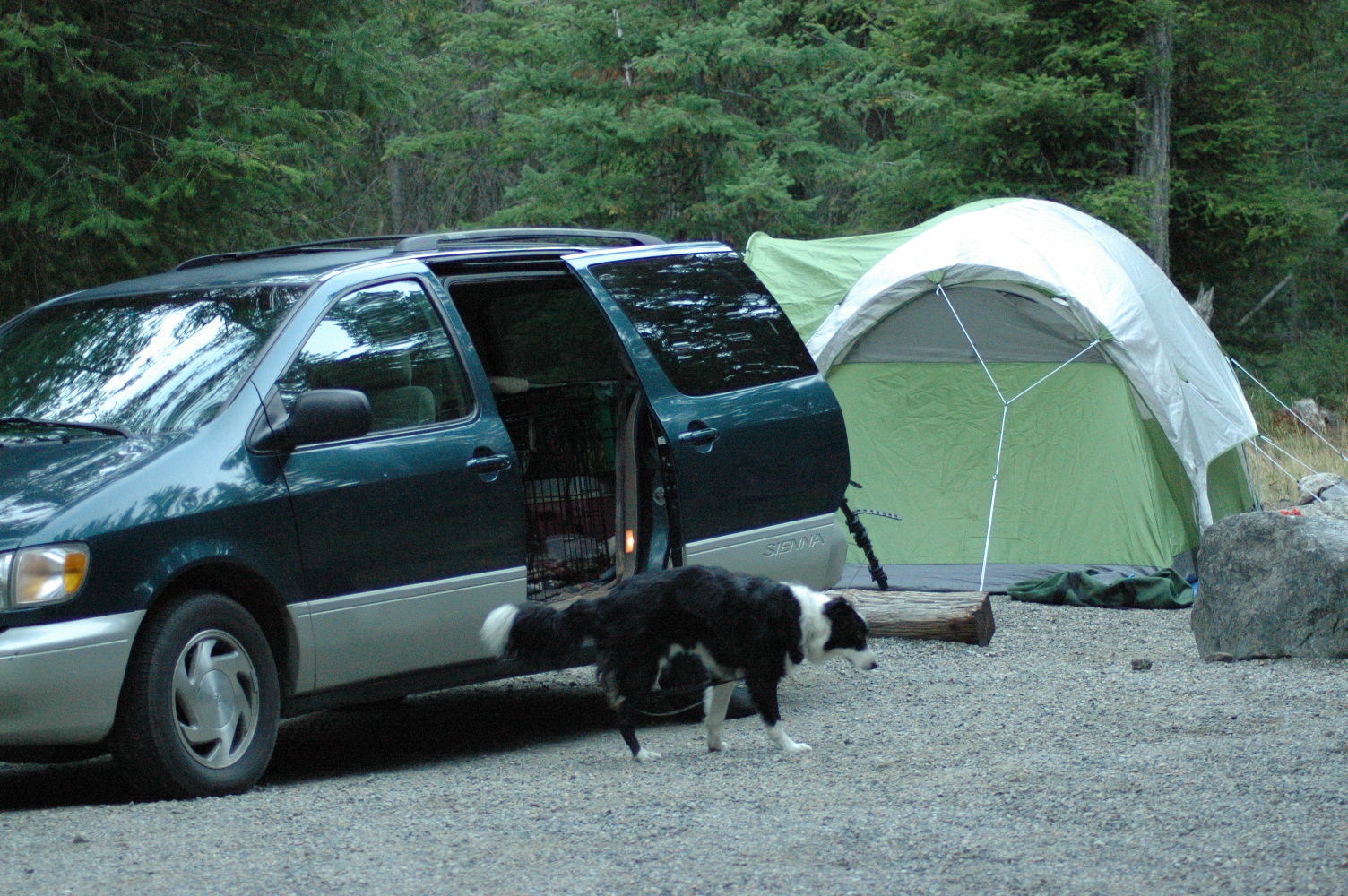 Soon after the Tuesday bike ride Daddy and I packed up and headed for the mountains.  We stayed Tuesday night at the Klipchuck campground.  We arrived fairly late and just barely finished making camp and eating before it got dark.  We wandered around in the dark, not to far from the car and tent for a while so I could get some exrcise and a lay of the land. 

    The next morning was the coldest morning we have endured so far but Daddy was prepared for it having a propane heater that made the tent nice and toasty.

    But, alas, we were ready to head for home so we broke camp and got underway soon after we went for another walk in the forest.  I sure love 

the smell of the forest.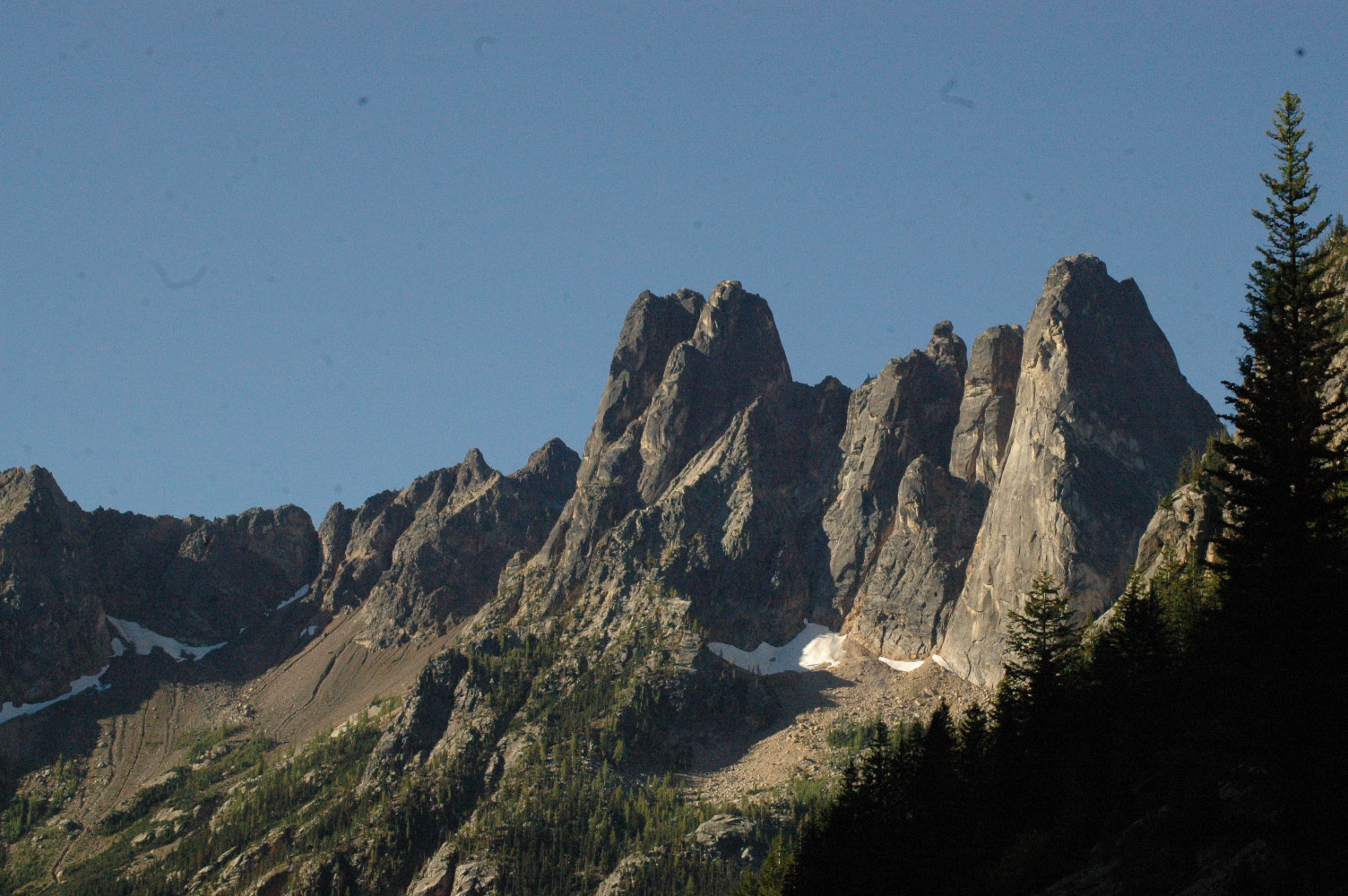 When we got to Rainy Pass Daddy and I took a break and checked out the   campground there just out of curosity.  It was nearly full with hikers getting ready to hike the PCT, (Pacific Crest Trail) or just coming off the trail.
    That is when we met Jan and Joan.  Two women
 that had been on the trail quite awhile when Jan twisted her ankle and had to abandon the remainder of their planned hike. They were holding signs indicating they needed a ride down the west side of the moutains.  Daddy and I thought it would be nice to help them out and have someone to talk to on the drive home.  They were  very nice and had some good stories to tell about the hike they had been on.
Three hours later we were in the thick of civilization and Daddy is driving around the Boeing factory complex trying to find Jan and Joan a bus that could get them back to Norh Bend where Jans car was parked.  The busses were for Boeing emplyoyees but Jan asked one of the bus drivers if they knew where to get a bus to North Bend and the driver knew just what to do.  The two ladies jumped out of our car, loaded their gear onto the bus behind us and they were on their way home.

    From then on Daddy and I braved the freeway slowly taking exits that got us pointed towards Gold Bar, our home.

When we got there everything was familiar and good.  I slept for several hours.

                                                                        I can hardly wait until our next mini adventure.

One of the last nice days to be in the foothills, 

                               Sept. 27, 2016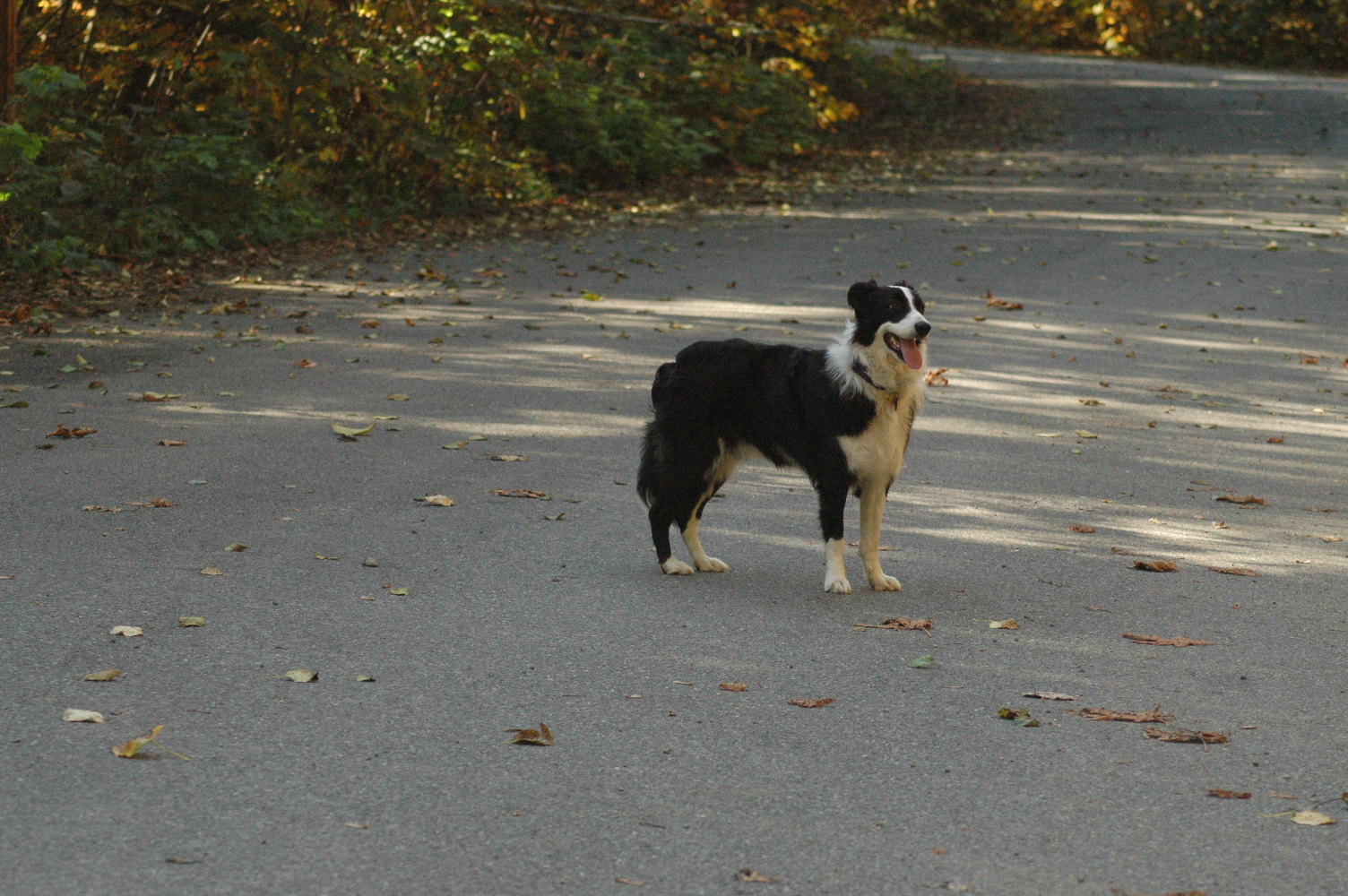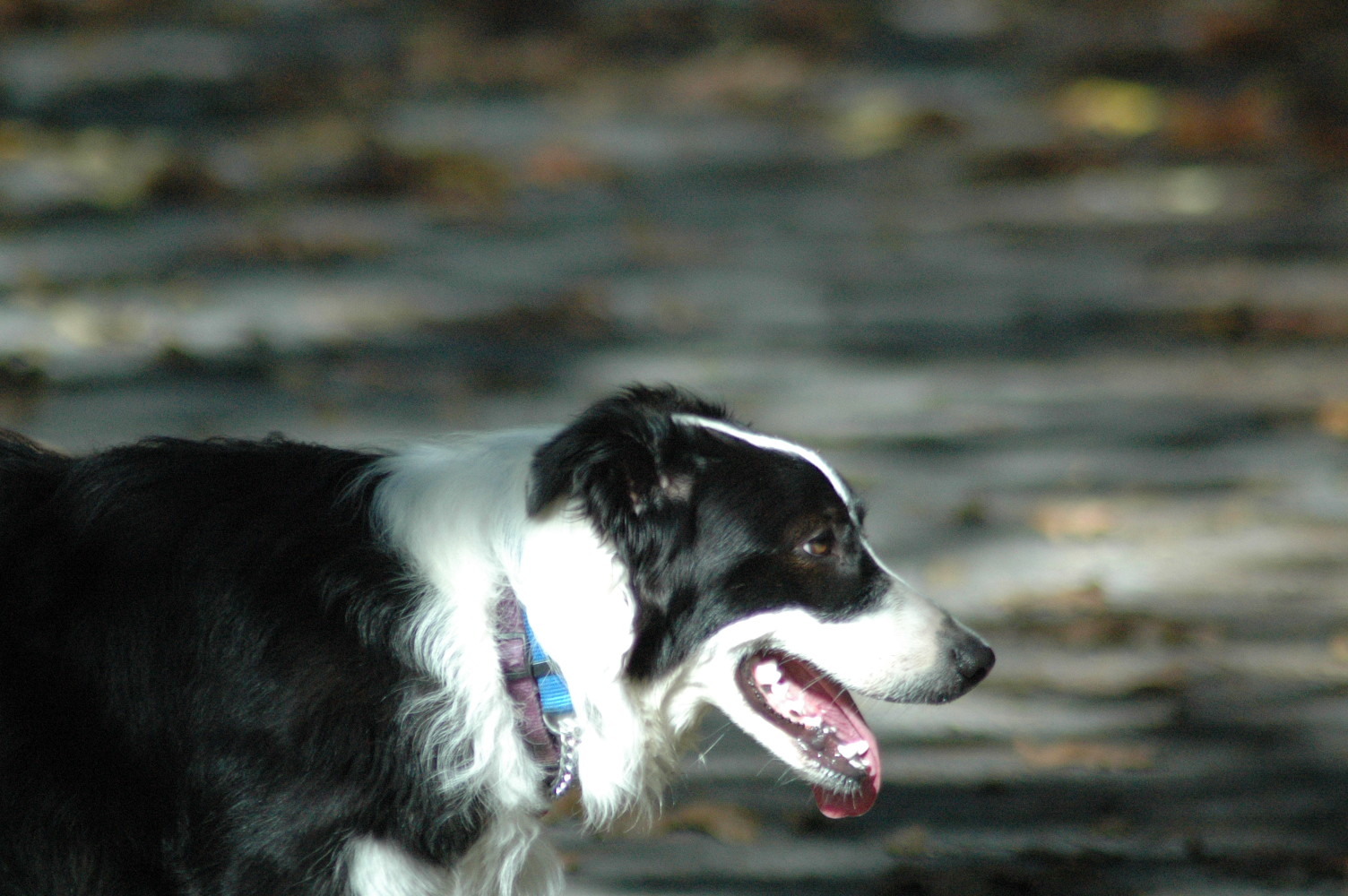 Late Sept. It is a pretty nice day so Daddy and I go just beyond Jacks Pass where the road to Blanca lake Trailhead is.  We could not drive any further due to road wash outs from last winter. 

   So we just got out there and enjoyed the sun, the wind and the Fall colors.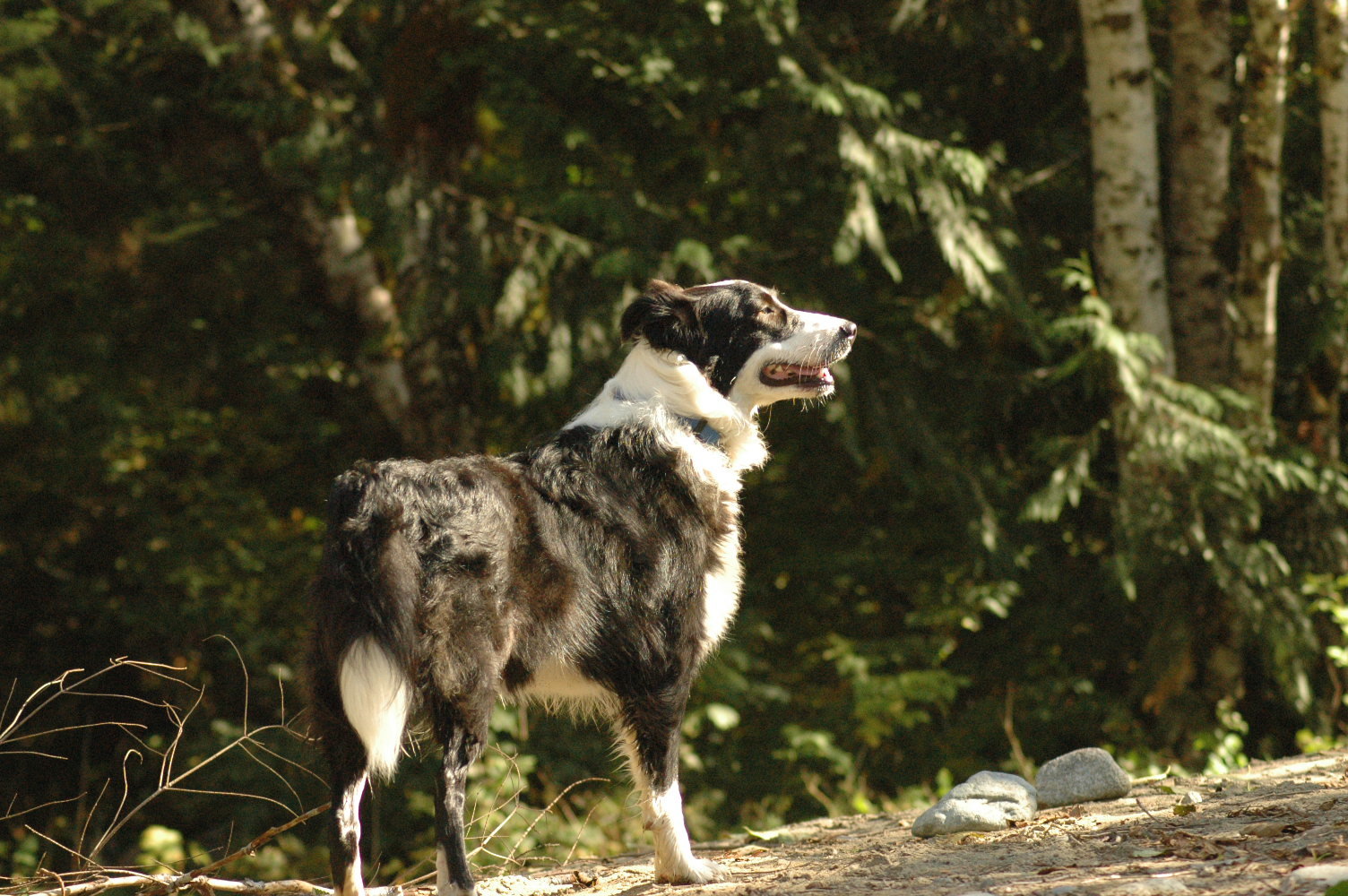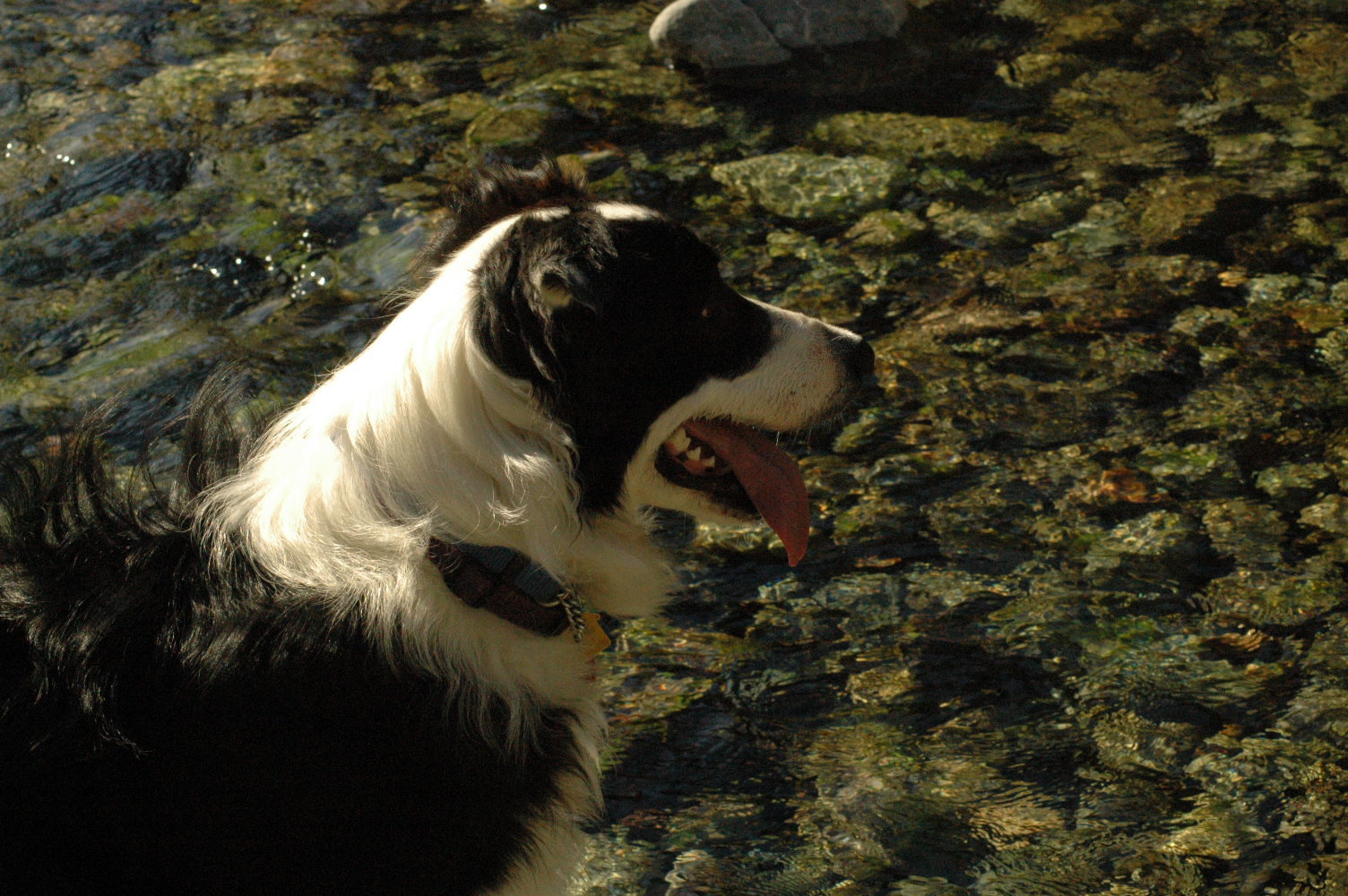 The water in the river is so pure and clear. This is a wonderful  place
So inviting is the clear water, I just had to taste it.  Mmmm, such a sweet taste.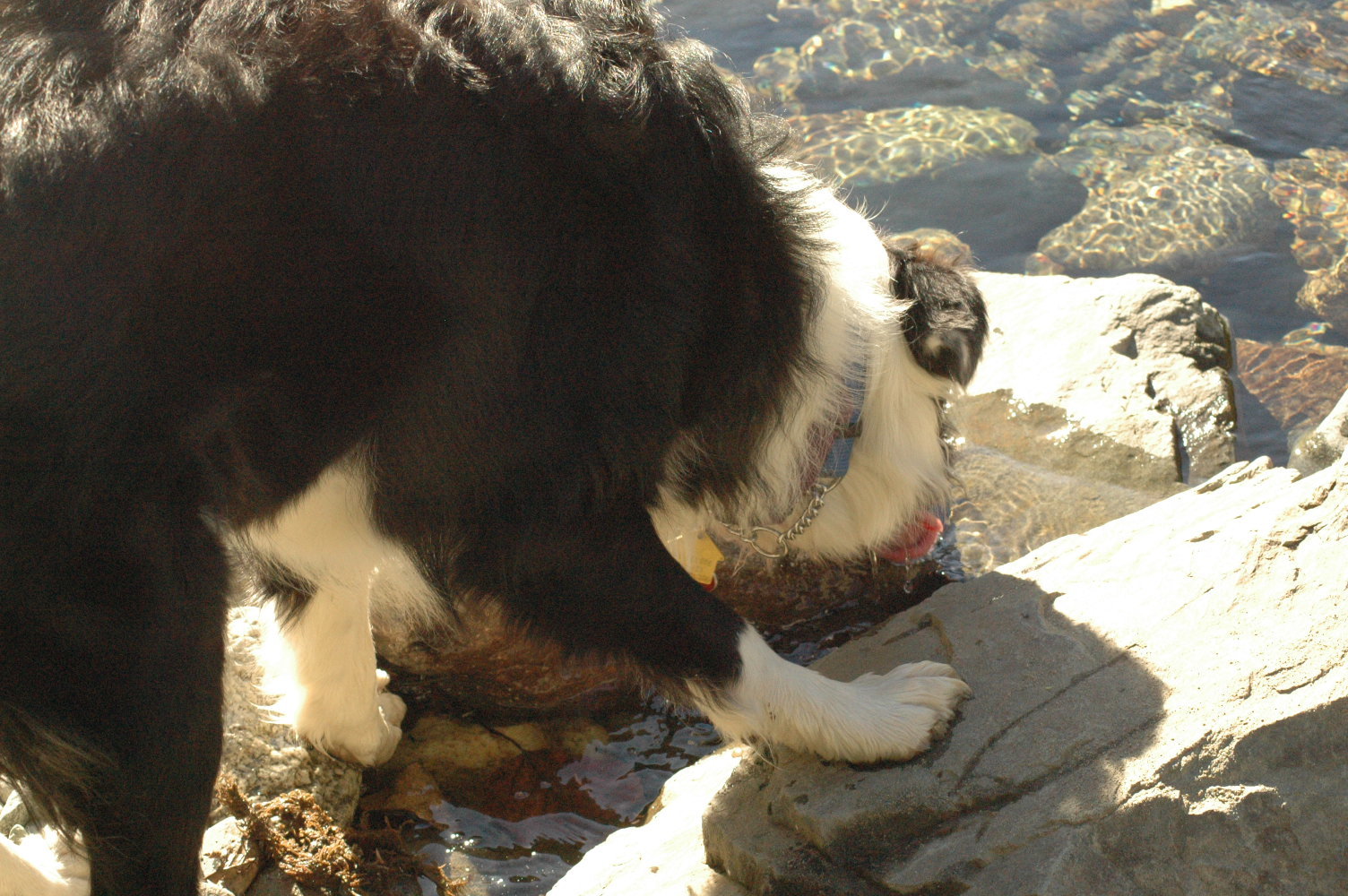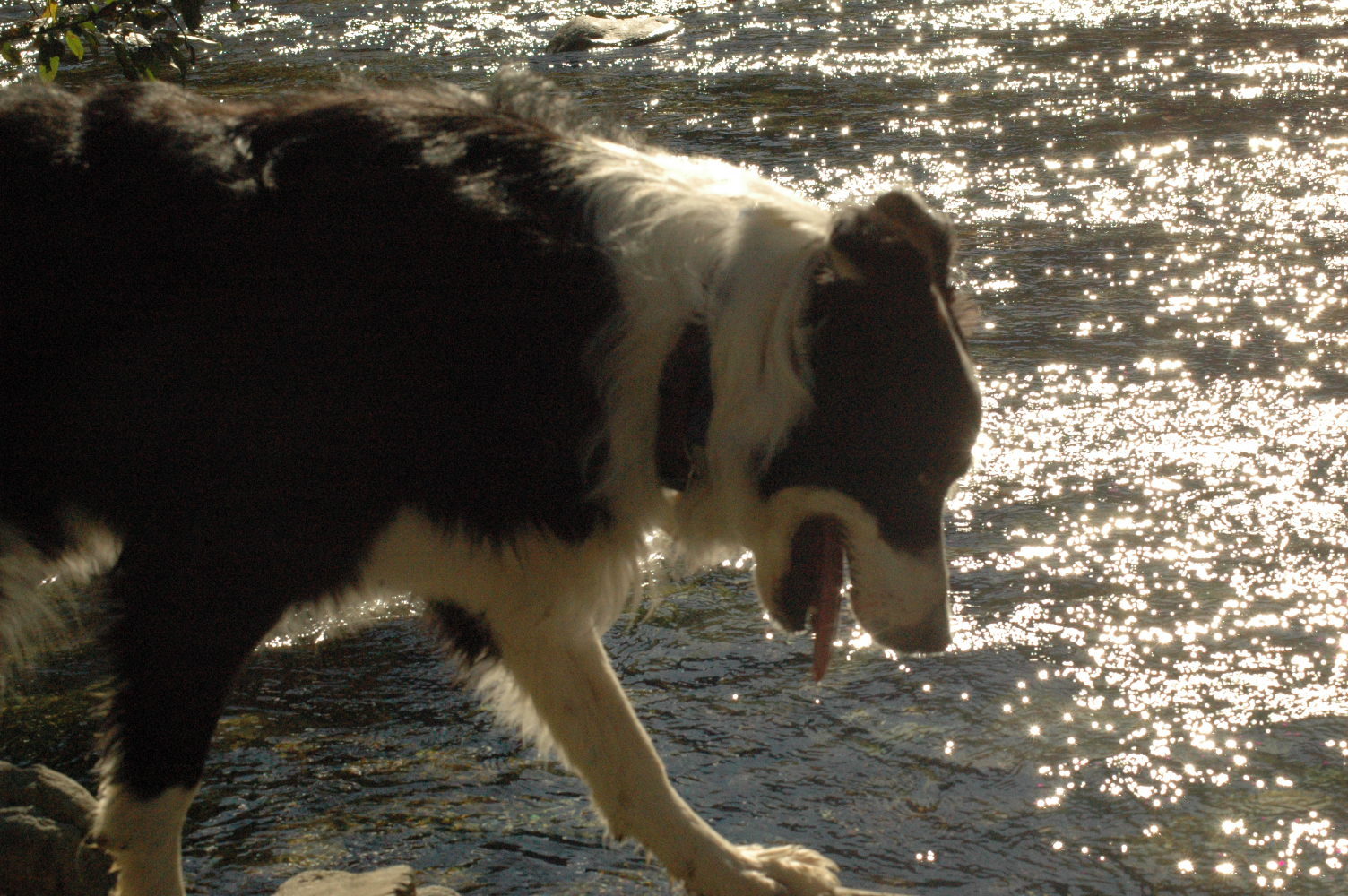 Back home, there is a lot to do.  Weed all the gardens so there won't be so many weeds in the Spring.  Mow the lawn for, maybe the last time this year, fertilize the lawn, gather all the leaves and a few grass clippings to compost during the winter.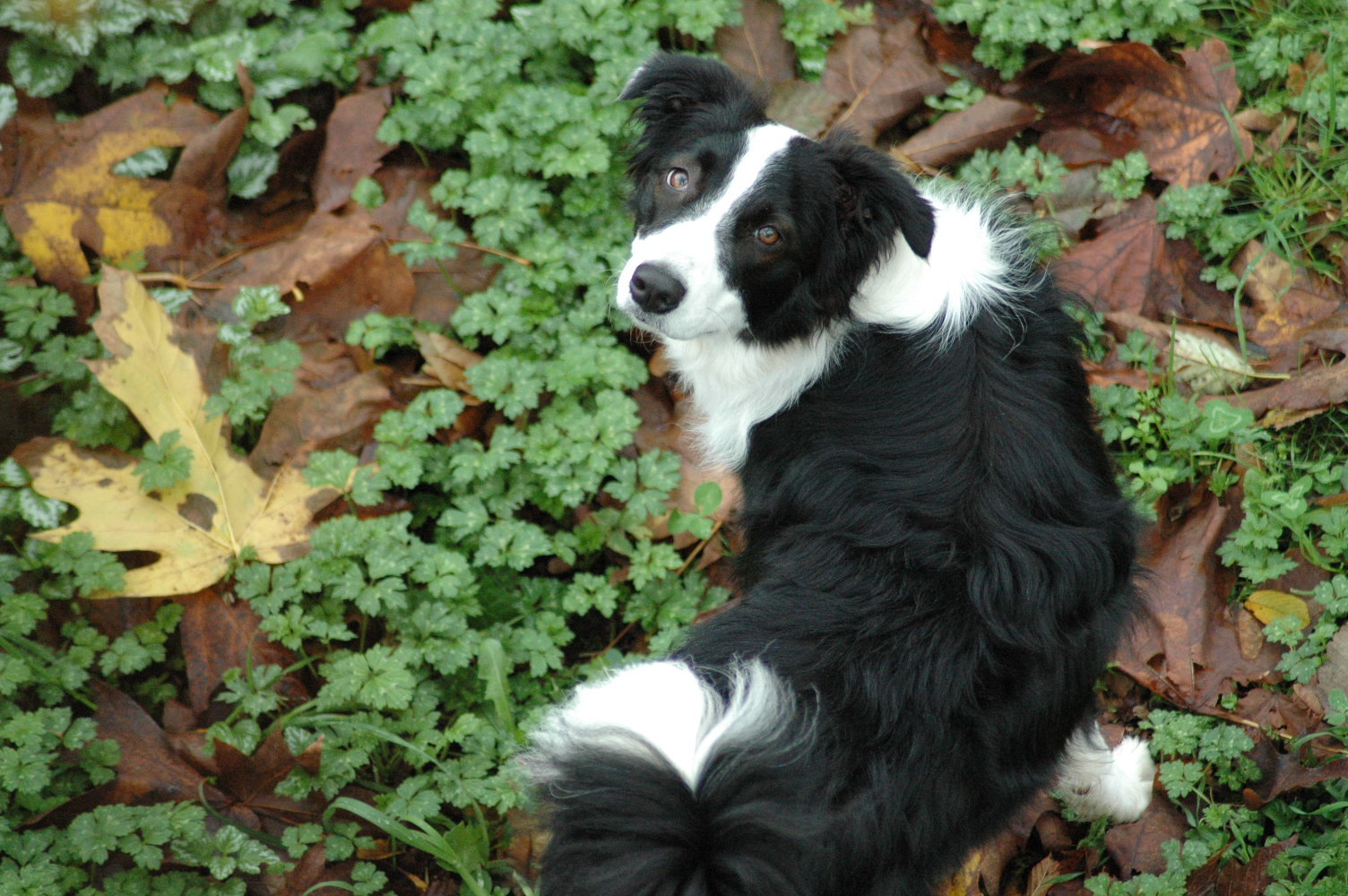 Additionally Fall brings on projects like building a new and improved Strawberry bed, cutting back all the dead and dying plants.  Taking down the hammock and moving the lawn swing onto the covered porch where Daddy and I can sit and watch the weather

.
Molly enjoys a romp around the yard on one of those sunny Fall days that will

become more and more rare as early Fall days fade  into Winter days.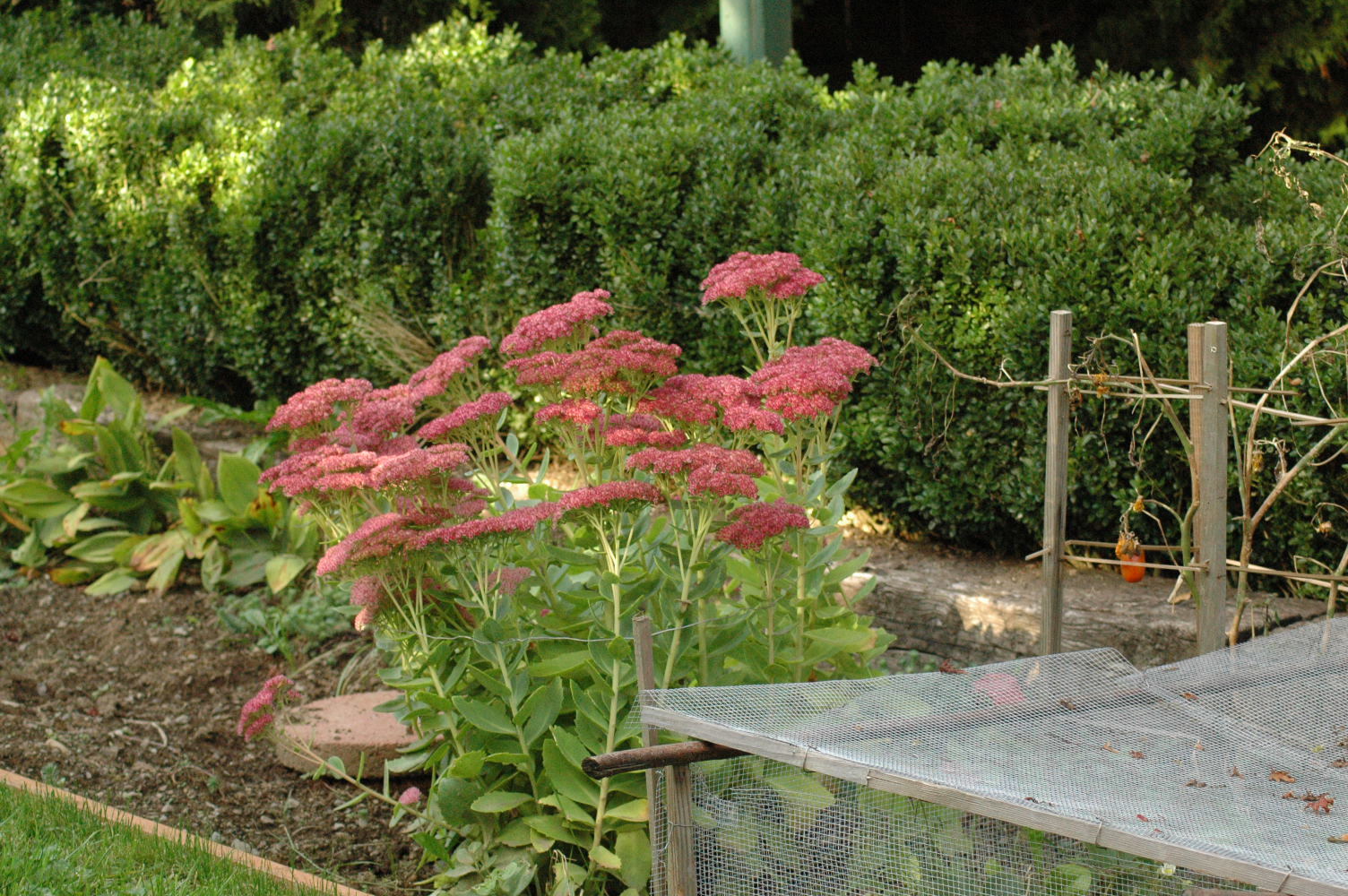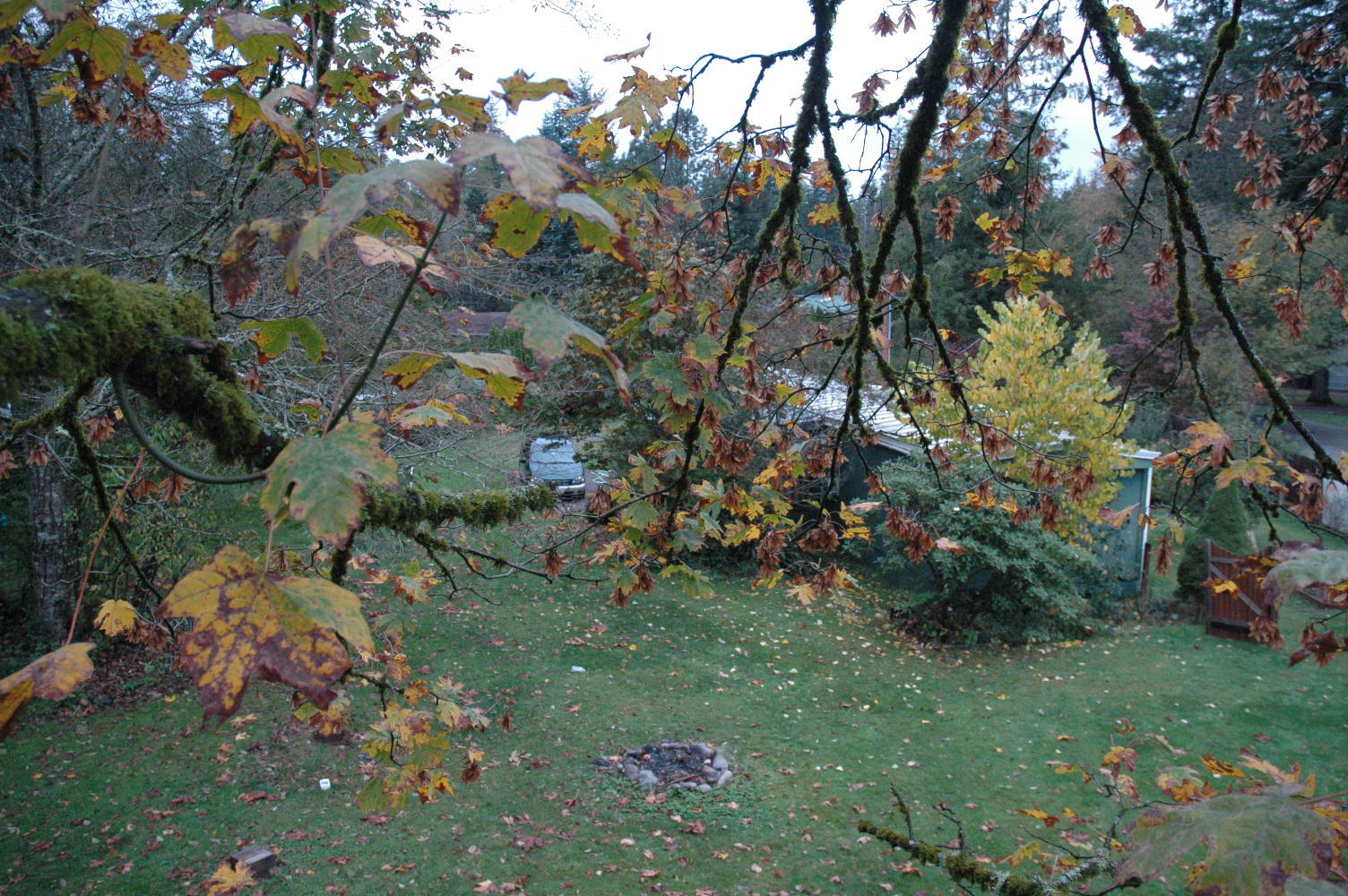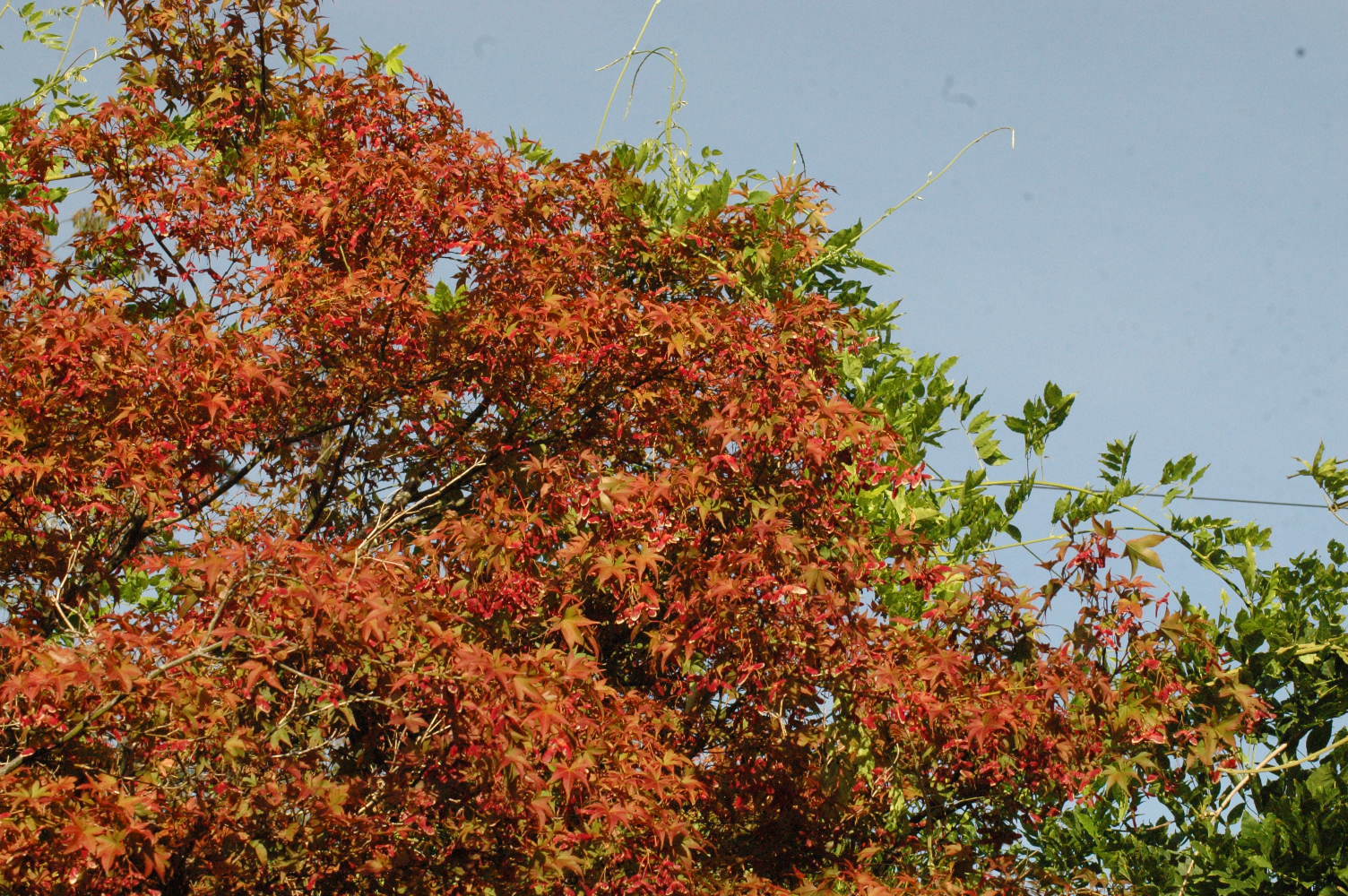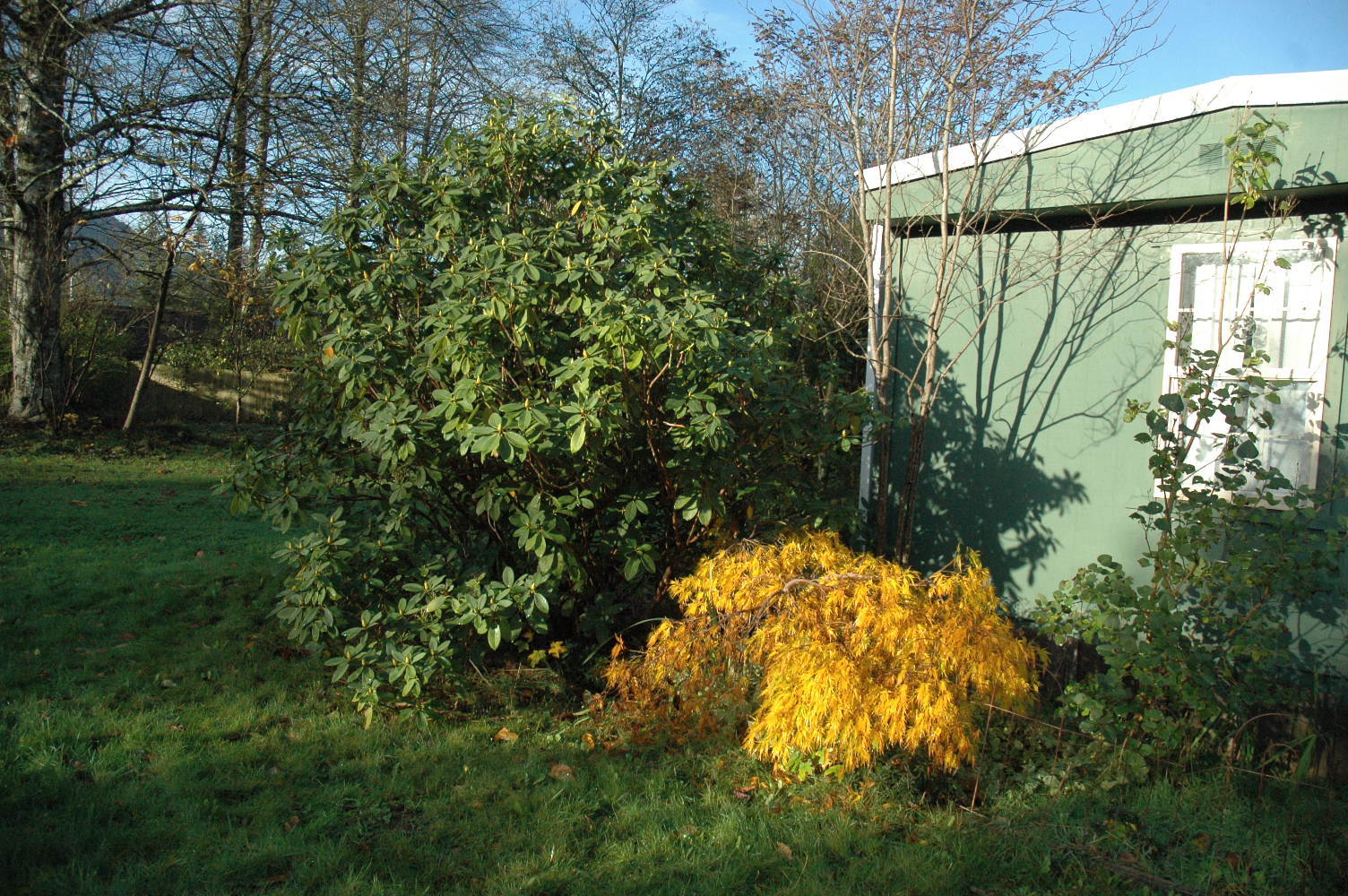 Nov. 1, 2016.  Halloween has come
and gone.  Daddy and I live at the
end of a very dark cul de sac so we
had no trick or treaters.  Just as well, when it gets dark and after I have eaten, I just go to bed.
    But, today I surprised Daddy immensly.  He was talking to the PUD fellow across the fence after having read our
 power meter and giving me cookies. I 
wanted more and they both were ignoring me.  So, I took a flying leap right through the upper opening on
the gate and got out.  Spoil sport Daddy added some garden fencing to cover that opening so now I have to work on jumping the entire gate.  Give me time, give me time.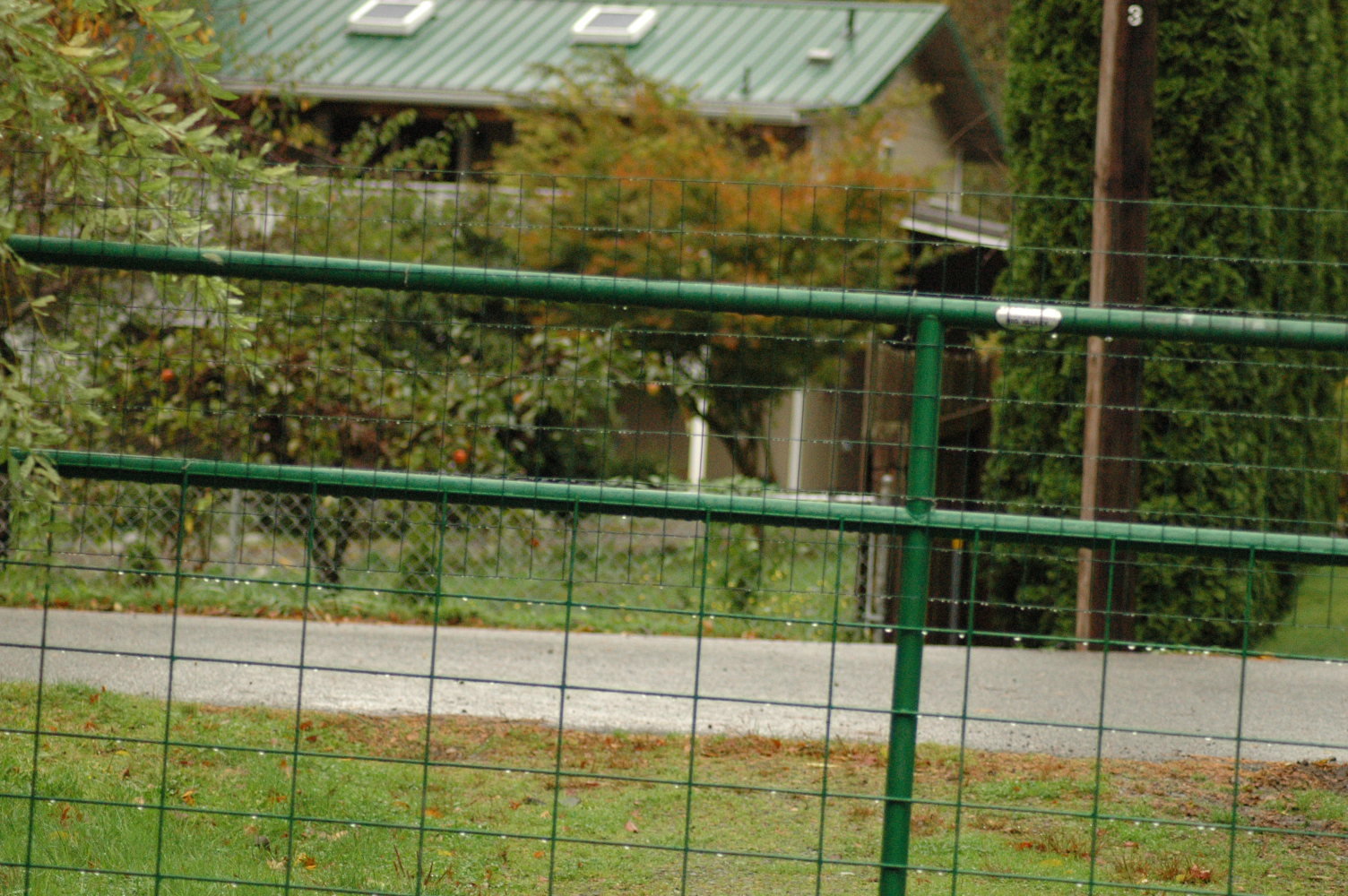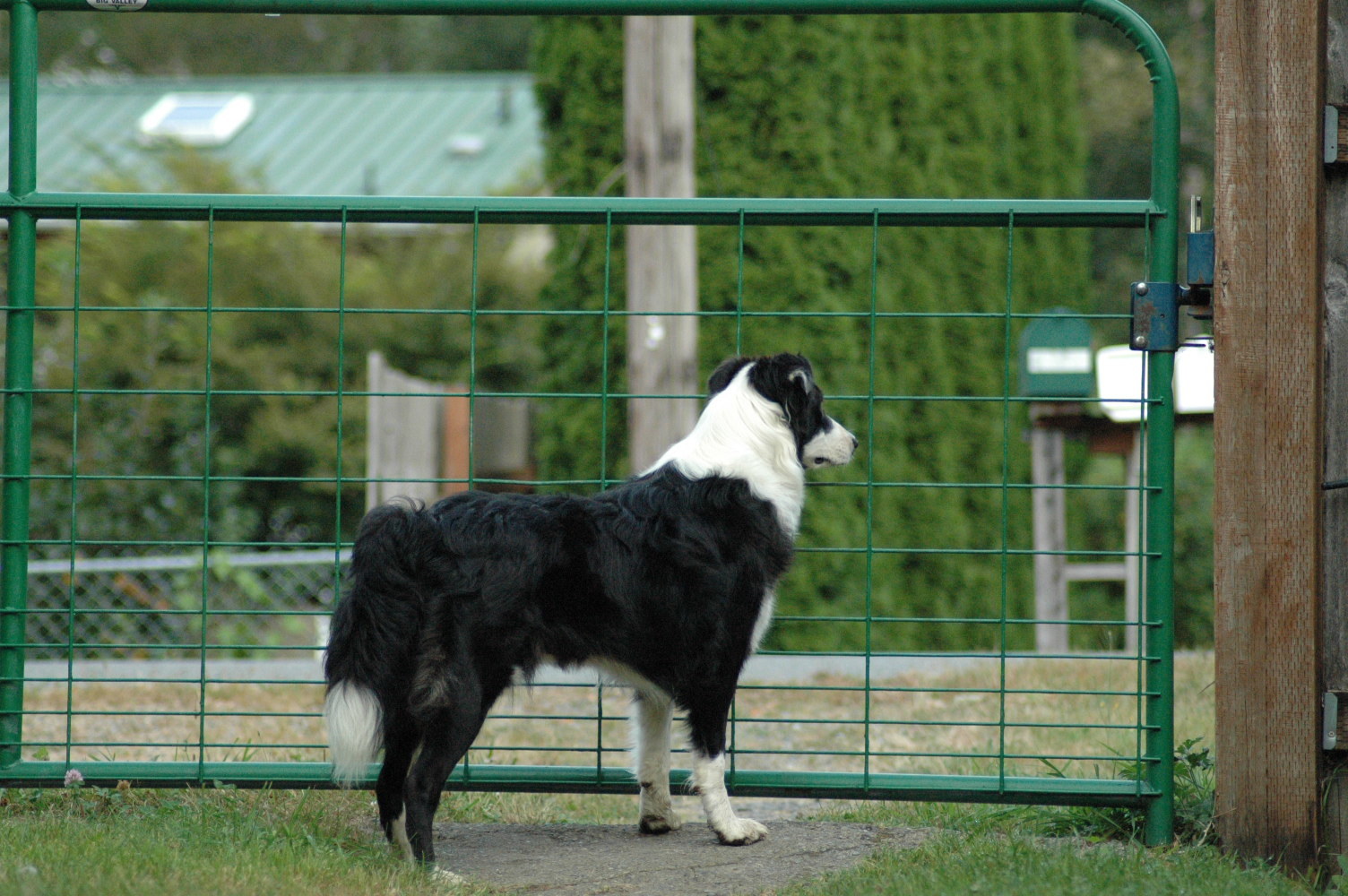 The days and nights are getting colder.  When the wind blows, it always does coming through the passes from the East, and the rains seem to never quit, we don't see the sun for a week at a time, often, it is nice to snuggle with Daddy and drink soup and watch TV.  I watch TV, really, I do. 
The furnace started making a loud screeching noise a few days ago.  Daddy said there was a sealed bearing going out.  So, we bought a new furnace.  It is quieter and has a progammable thermostat so Daddy doesn't have to get up at 5 AM to turn the heat up.  He usually does that and goes back to bed for awhile til it gets warm in the house.  We are really broke, beyond broke now but we don't have to worry about the old furnace catching fire.  I never worrried about that but Daddy does.
    There isn't much to do outside.  The grass doesn't grow, all the weeds are pulled up along with the dead plants.  We still have to dig up some of the tubers, bulbs or rhizomes whatever that is.
    We still go to the dog park but half the time it is closed due to high water from the Skykomish river.
   Not much else to say.  We are still working on my store and Daddy has a website that he takes care of too.  I have quite a few dog and cat products in my store.  We are going to add some stuff for horses soon.  We like horses a lot.
My first snow fall !
    Last year Daddy and I went outside  one morning and found a very light dusting of snow already on the ground.  This morning I got to see snow falling from the sky.  I tried to catch some of the flakes in my mouth but they just disappeared.  
    It has been in the very low 40's and at night dipping to about 34 degrees or so.  Not enough for real, stick to the ground snow yet but we understand it is coming.
The predicted snow did not happen  but now they ( you know, them ) are predicting an even larger snow storm in the Greater Pacific Northwest region.  It has remained below freezing at night and only 35 F during the days, so if we get any snow at all it will stick.  Daddy has devised a heating system to keep the humming bird feeders warm during these cold day.
Dec. 7, 2016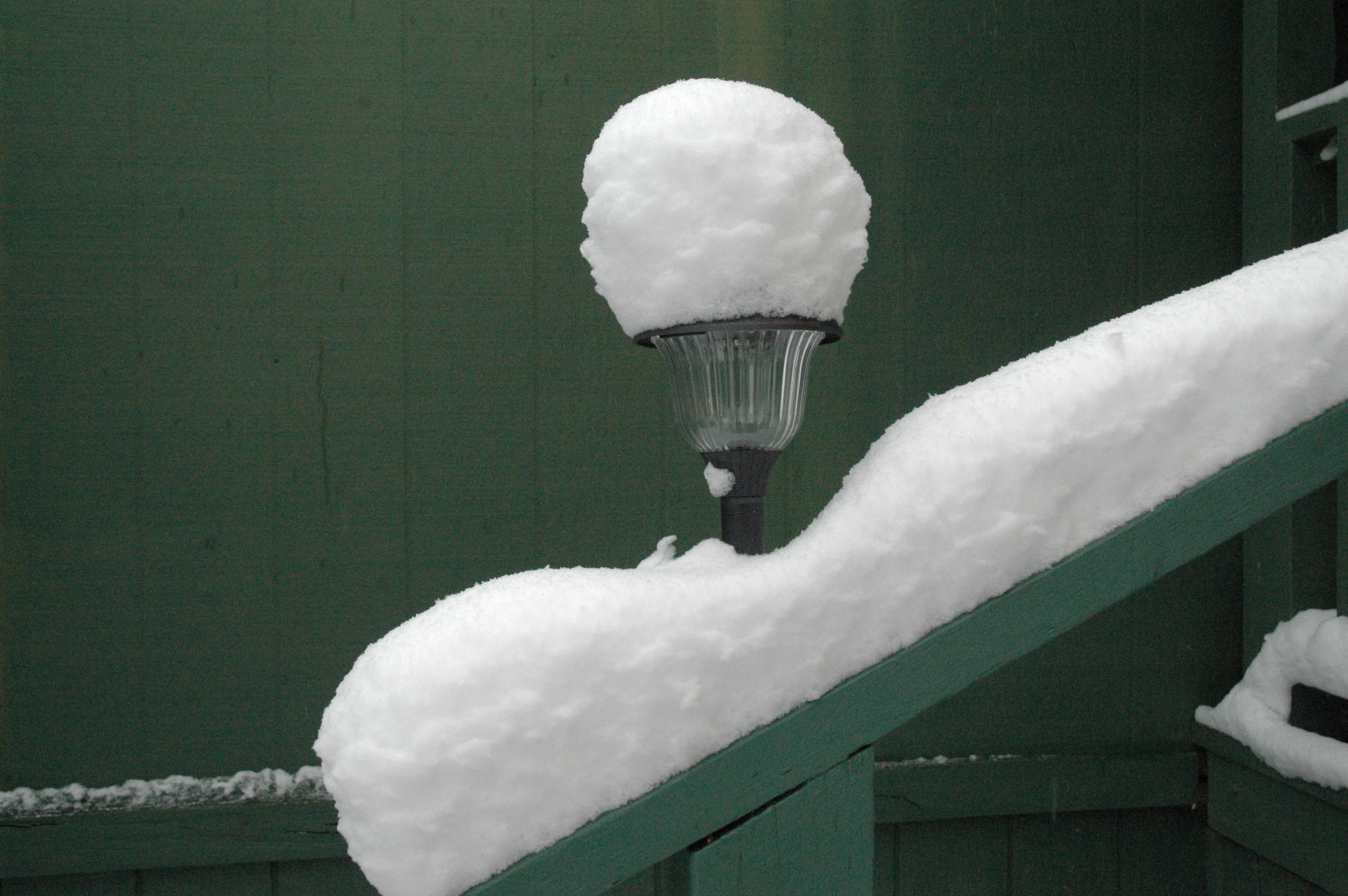 I played in the falling and blowing snow Thursday night and when we went outside Friday morning the storm had laid down another couple of inches of snow.  
     Daddy had a snow man about1/2 finished and I could not resist.  I jumped into that thing clawing, digging and throwing snow everywhere.  Boy, that was fun.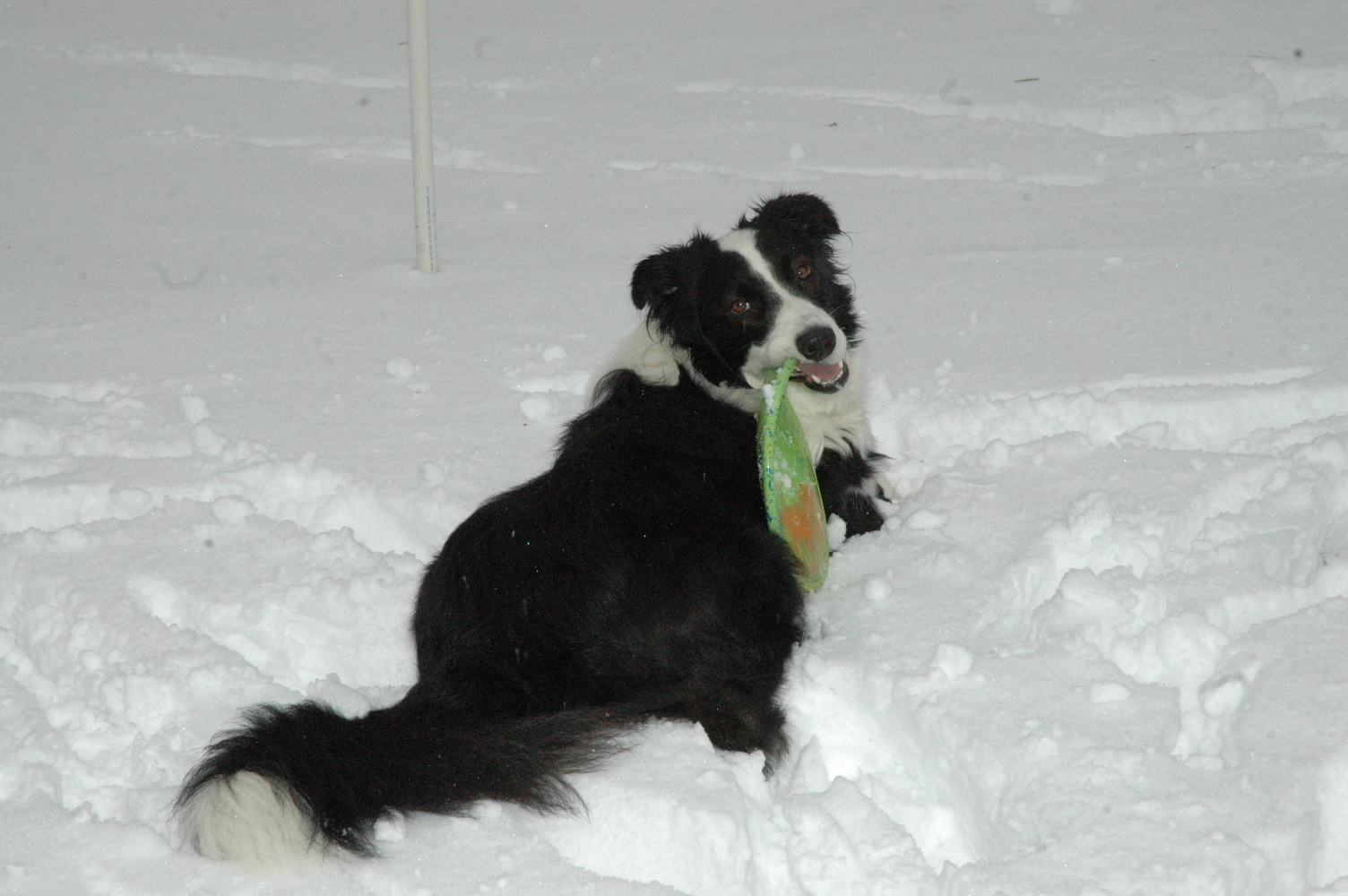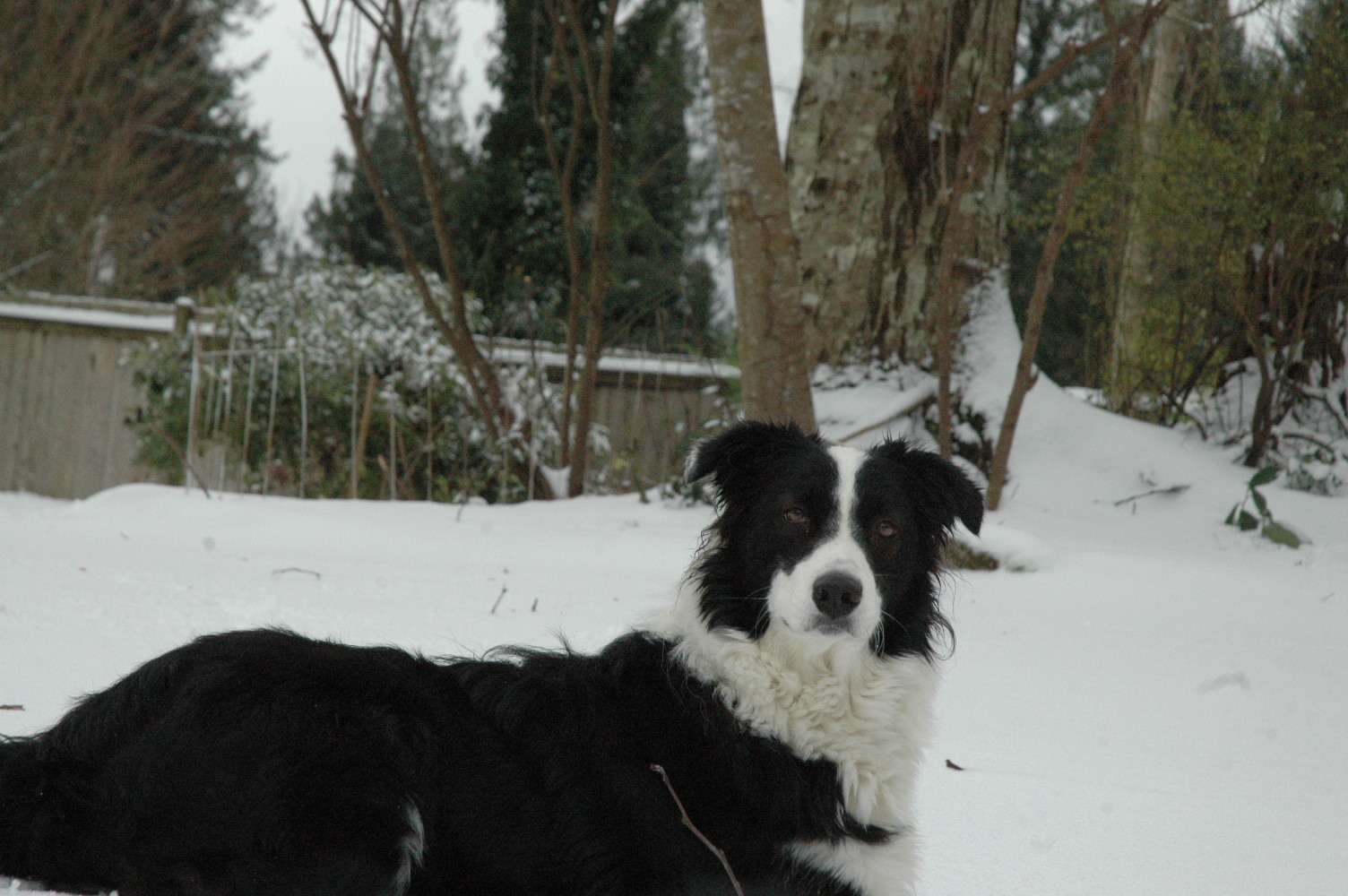 Short version
    Merry Christmas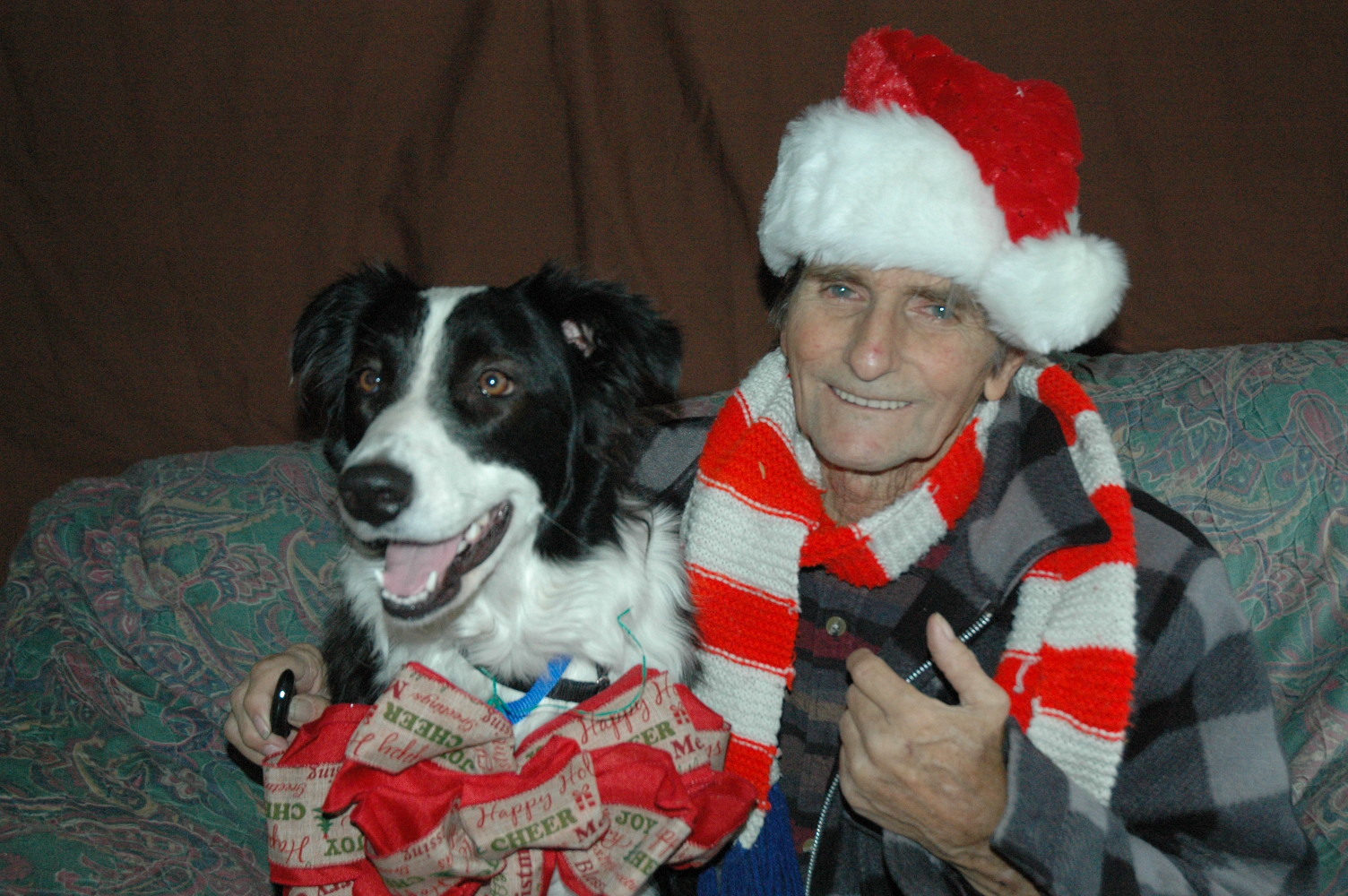 $$$ goes down that throat every month !